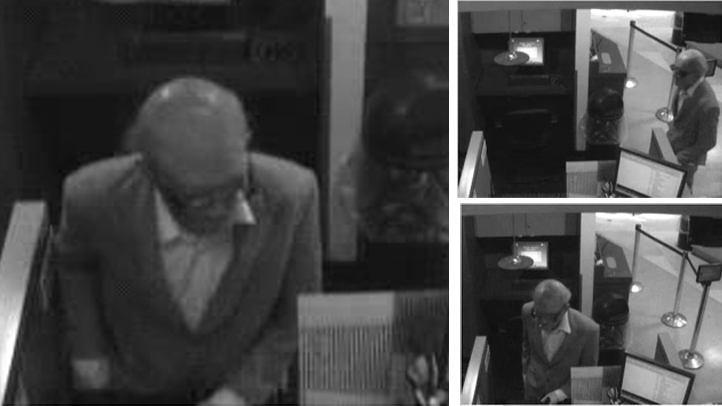 San Diego police are reporting that an armed elderly-looking man robbed a bank inside a grocery a store in La Jolla on Friday evening.
At about 6:30 p.m. the thief entered a Wells Fargo Bank located inside a Vons at 7544 Girard Avenue, officials said.
The suspect was reportedly armed with a black revolver and wearing large glasses with a gray suit over his thin build.
The man was said to be in his 70s, though he could have been wearing makeup or a prosthetic over his face, according to a report.
No official word was given on what the man took from the bank, nor on the direction he headed as he fled the scene.
Police did not say whether the robbery was connected to a crime spree committed by another elderly-looking suspect, "The Geezer Bandit."
No injuries were reported during the robbery.