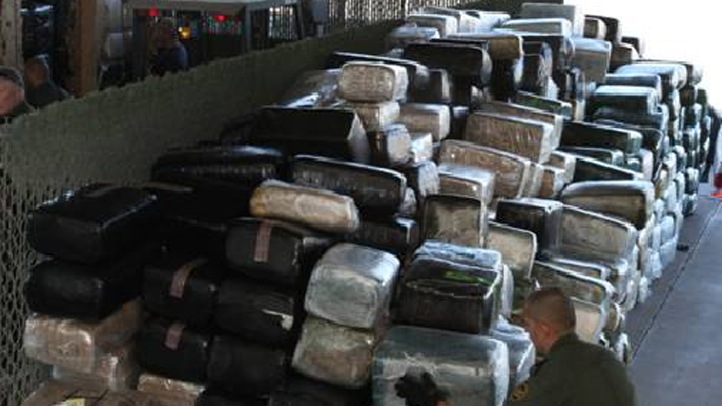 On Wednesday, Border Patrol Agents at a checkpoint near Salton City landed their biggest marijuana seizure ever, and one of the largest busts nation wide.
Over 14 tons of marijuana were found inside a tractor trailer at the Highway 86 Border Patrol Checkpoint at about 8 p.m., according to officials with El Centro Sector Border Patrol.
The driver, a 35-year-old man, had been referred to a secondary search after arriving at the checkpoint, officials said.
Agents used a large scale imaging system to scan the cargo of the truck and reportedly discovered anomalies throughout the shipment, at which point a thorough inspection was ordered.
During the inspection inside the truck's wooden crates, agents found several bundles of an illegal narcotic, which later tested positive for marijuana, according to a media release.
In the end, more than 1110 bundles of pot weighing 28,300 pounds, were found, agents said. The drugs were valued at more than $22.6 million dollars by authorities.
The driver was taken into custody and he, the tractor and drugs were later turned over to the Drug Enforcement Administration.