San Diego's dining scene has never been sweeter. This week, Eater San Diego digs into the top stories from our local dining scene, including the best shops to snag a doughnut, as well as a look at which San Diego eateries scored nominations for the James Beard Awards.
Where to Eat Doughnuts in San Diego Right Now
The classic sweet treat has never been hotter, and San Diego boasts its fair share of doughnut specialists, from traditional mom and pop operations to wildly creative fried dough artisans. Eater shares a dozen of the best of the best doughnut shops to try immediately (Hint: Devil's Dozen in Little Italy).
Bracero, Polite Provisions & Addison Nominated For James Beard Awards
The James Beard Foundation, a New York-based nonprofit with a mission to celebrate America's culinary heritage through educational programs, released its list of semifinalists for the 2016 James Beard Restaurant & Chef Awards and several San Diego spots were nominated for the prestigious national awards. Nominees include Little Italy's buzzed-about Bracero restaurant, and cocktail den Polite Provisions. Addison in Del Mar scored nominations in two categories — Outstanding Wine Program and Best Chef: West.
Help Alton Brown Find Good Food in San Diego
Food Network television star and "Cutthroat Kitchen" host Alton Brown has announced that his latest culinary variety show, "Alton Brown Live: Eat Your Science", will be stopping in San Diego on May 15 for two shows at the Balboa Theatre. In anticipation of his visit, Brown is now asking San Diegans to send him their local food recommendations.
The Waterfront Owners Plan New Dive Bar in Midway District
The proprietors of legendary Little Italy watering hole, The Waterfront Bar & Grill, are bringing their brand of dive bar to the Midway District, where they're turning a former punk rock club into a breezy and colorful new bar and eatery called Banzai, which should be open by this summer.
Dirty Birds Bar & Grill and Nekter Juice Bar Expand to Liberty Station
Liberty Station's food options continue to grow as the complex gains new outposts from Dirty Birds and Nekter Juice Bar. Dirty Birds, a popular sports bar with locations in Pacific Beach and the College Area, specializes in chicken wings while Nekter, which is opening its fourth local juice bar, will also offer smoothies and acai bowls. Both are scheduled to launch this summer.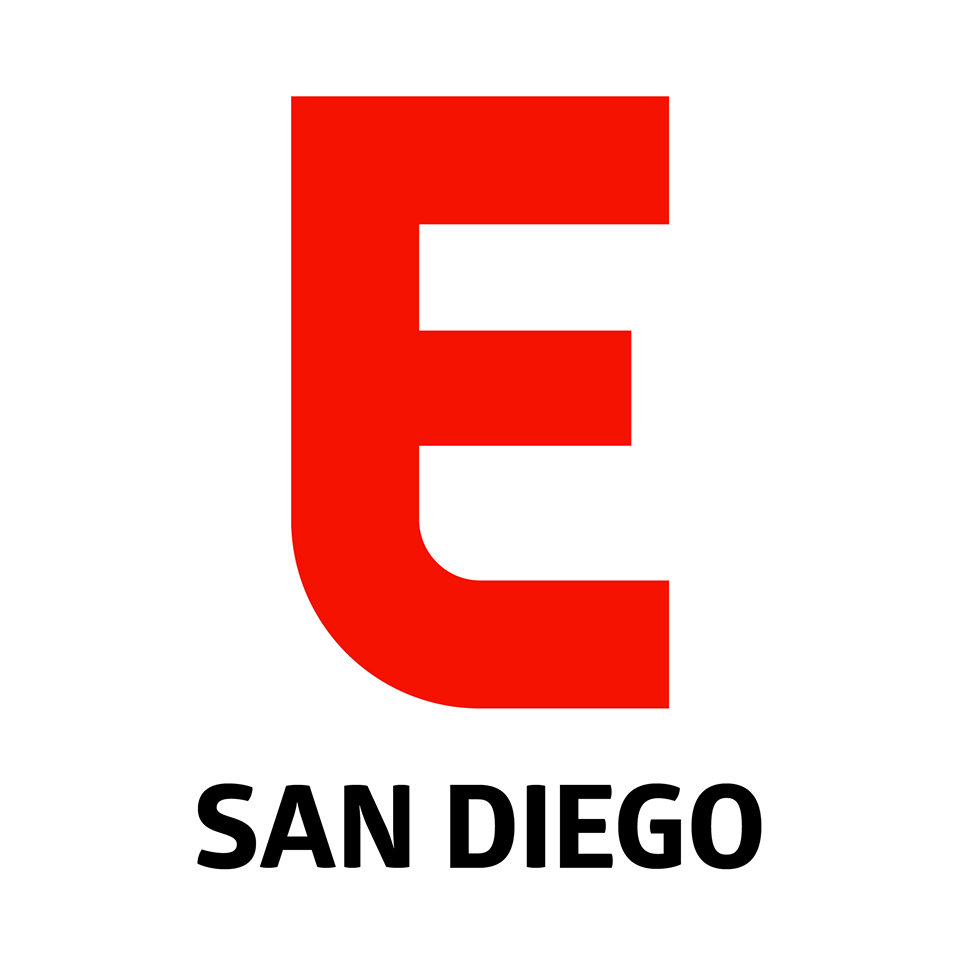 Candice Woo is the founding editor of Eater San Diego, a leading source for news about San Diego's restaurant and bar scene. Keep up with the latest Eater San Diego content via Facebook or Twitter, and sign up for Eater San Diego's newsletter here.