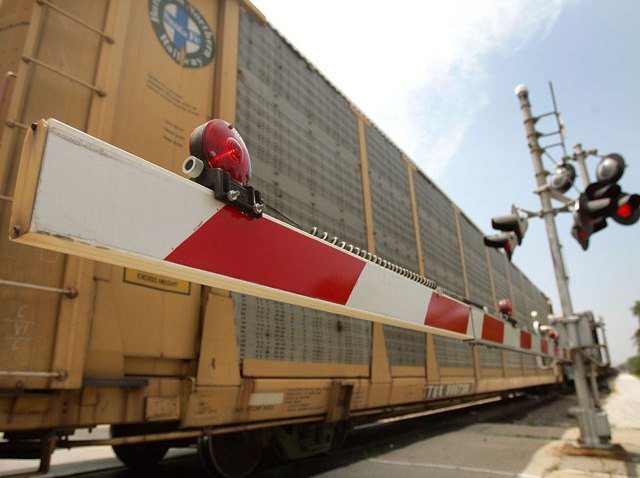 Noise from planes, cars, and trolleys is part of San Diego's vibrant downtown experience. But there's one sound that many downtown residents and tourists just can't get used to -- the blaring of a freight train horn, as that train passes slowly though downtown's prime real estate.
"You get three hours of sleep before the train goes through, and you get three hours of sleep after the train goes through," says Gary Smith of the Downtown Residents Group.
Smith says freight train noise at night and in the early mornings is so disruptive that some families with young children are actually leaving downtown, because their kids can't get a good night's sleep, or a nap.
That's why Smith and City Council President Pro Tem Kevin Faulconer led the crusade for "Quiet Zones", which are improved railway crossings, with more signals, signs and guard rails, so conductors won't have to sound their horns at every crossing.
Late Tuesday, the San Diego City Council, approved the $20 million upgrade, by a 6-2 vote.
The money will improve 13 railway/trolley crossings, from Laurel Street south to Park Boulevard.
Faulconer, who represents downtown, says construction will begin in August, and should be done next year.
The San Diego Hotel-Motel Association was also a big supporter of the Quiet Zones.
JD Smith, general manager of the Embassy Suites San Diego Bay Downtown says his guests expect a quiet room, and are frustrated by the train horns.
Smith says he does all he can to satisfy his guests, but has no control over the train horns.
He says the Quiet Zones will be a big step in the right direct, but until they're built, he'll continue offering free ear plugs, to all Embassy Suites guests.