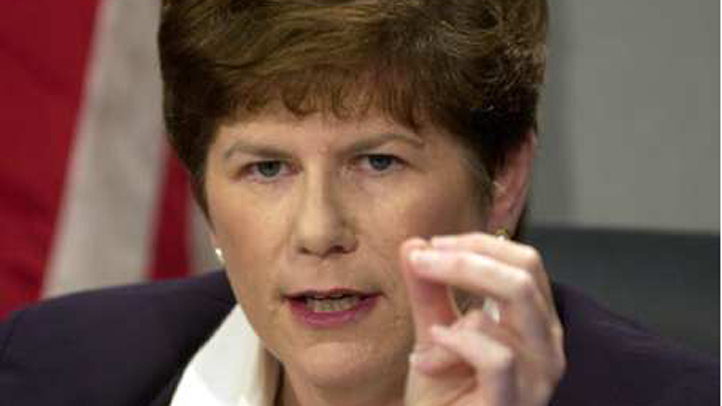 Riding on the wake of Wednesday's crackdown on "corrupt" school board members, District Attorney and mayoral candidate Bonnie Dumanis announced a school reform plan Thursday afternoon.
She titled the plan "Framework for America's Finest City Schools," and said the "ambitious and comprehensive plan will put the district back on a new course."
The eight-point plan highlights how the San Diego Unified School District could change if Dumanis is elected mayor. They include:
Adding four members to the district's Board of Trustees.
Adding a new Independent Financial Advisory Board
Advocating for more parents in district management positions
Negotiating with labor unions "to bring costs in line with reality"
Opposing new tax hikes in San Diego
Working more with California state legislators for state education reform
Establishing a summer work program for students
Creating a liaison office between the mayor's office and school district
Dumanis' announcement came just hours after Gov. Jerry Brown announced his plan to cut $4.8 billion in public school funding if voters don't approve his tax increase initiative in November. She did not specify whether she also opposes Brown's tax increase initiative.
Dumanis also announced her plan just a day after what she called the "largest public corruption case our office has ever prosecuted." On Wednesday, her office announced they had filed charges against five current and former Sweetwater school officials in a South Bay corruption case.
Investigators with the DA's office called the officials' behavior a corrupt, "pay-to-play" bribery scheme. The officials allegedly accepted expensive tickets to sporting events, lavish meals, expensive wine and other gifts from prospective construction companies.
"For years, public officials regularly accepted what amounted to bribes in exchange for their votes on multi-million dollar construction projects," she said Wednesday. "This case is outrageous and shameful."
Critics claimed Dumanis has so far failed to clearly state her plans as a mayoral candidate. At a press conference announcing the plan Thursday, she implied that education will be her number one issue during her campaign.
Her new platform issue suggests city politicians may be playing a stronger role in education than it has in the past. Of the three other major mayoral candidates, Dumanis is the only one to propose a reform plan. However Democratic Congressman Bob Filner previously voiced his support for similar city participation in school issues. On his website, he also lists a work program similar to Dumanis'.
In response to Dumanis' plan, Assemblyman and Mayoral Candidate Nathan Fletcher announced that he began a "listening tour" in June to draft his own improvements to education.