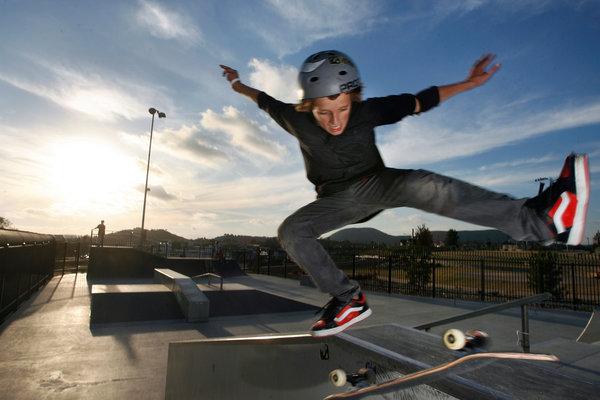 Skaters in Vista who have been waiting more than a year for the city to build a new skatepark could find out Tuesday whether plans will move forward or grind to a halt, the North County Times reported.

Skateboarders in Vista have been without a local skatepark since the city closed it in August 2008 to make way for a $55 million Civic Center.

The City Council will discuss a potential replacement skatepark at its workshop meeting at 2 p.m. Tuesday at City Hall, 600 Eucalyptus Ave, the paper reported.

The council will discuss four options: two proposing the skatepark be built in or around a planned water-retention basin near South Santa Fe Avenue; one that calls for the city to scout a new location; and a final option that drops plans for a skatepark altogether.