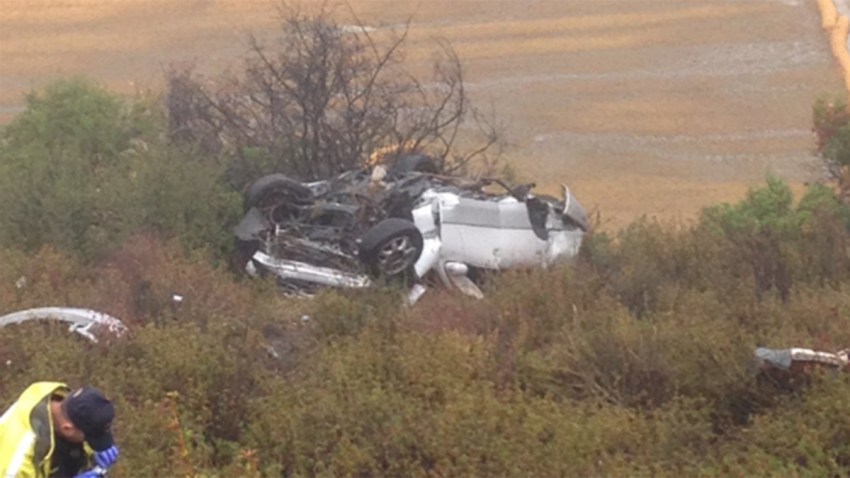 The driver killed in a weather-related crash on Interstate-8 in Alpine on Friday has been identified.
California Highway Patrol said that 22-year-old Alexis Rolchelle Cage of Moreno Valley was driving westbound on Interstate 8 near Japatul Valley Road when her car went off the roadway, struck a sign and rolled down an embankment at around 11 a.m.
Cage was confirmed dead at the scene.
Steady rain generated by a storm out of the Gulf of Alaska drenched San Diego County throughout the day Friday.