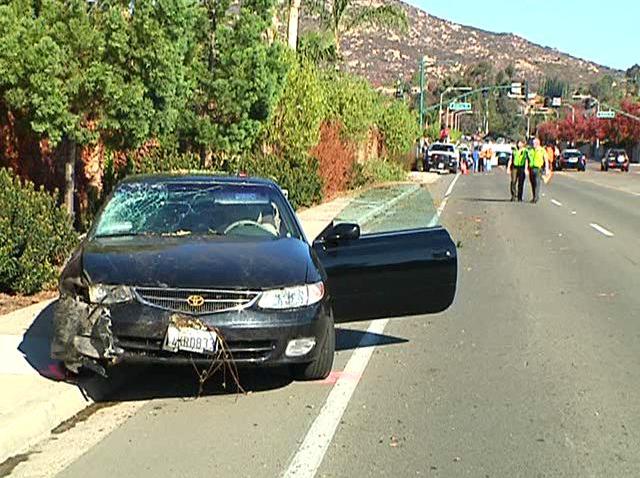 Officials say a woman accused of being behind the wheel when a Poway woman was killed has been in trouble with the law before.
Kristen Ann Bedard, 36, was walking along Community Road at Aubrey Street in Poway just after 7 a.m. Monday when a car driven by Becky Anderson jumped onto the sidewalk and hit Bedard, according to police.

Anderson, 44, was arrested on suspicion of vehicular manslaughter and driving under the influence. She was alone in the car and visibly distraught at the scene of the accident, deputies said. It was not Anderson's first brush with the law, according to officials in Minnesota, who said Anderson was convicted in 1999 of driving while under the influence in that state. Officials said it was a gross misdemeanor case.

Drugs and/or alcohol were believed to be a factor in the Poway incident, according to the medical examiner.

A news crew on the scene of the accident spotted deputies removing items from the car, including a pill bottle.

Bedard was a single mother who lived with her children in a Poway condo. She was killed instantly, according to the county's medical examiner.