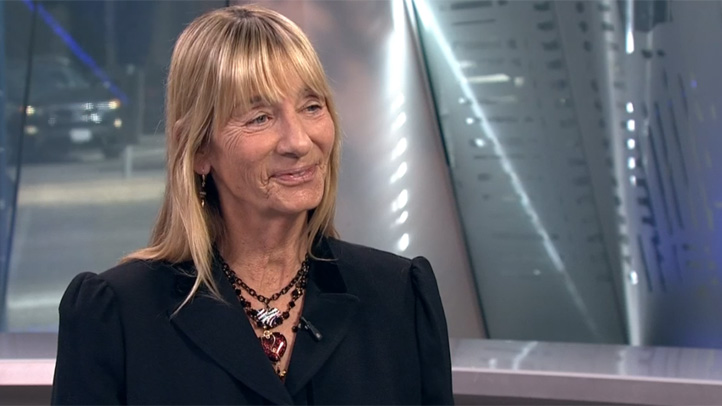 The woman who helped launch the beginning of the end of Bob Filner's mayoral career is now being recognized as a "Woman of Courage".
That salute to Donna Frye's courage and civic activism comes from Run Women Run -- an influential, nonpartisan political action committee that promotes women in electoral politics.
In an interview Wednesday with NBC 7, Frye ruled out questions and discussion about the many women she urged to come forward with sexual allegations against Filner.
Her message of the moment, she says, is that the "abuse of power" exemplified by Filner's scandalous behavior might be curbed 'going forward' if more women are elected to public office.
"People who have power over other people -- whether it's male or female -- it's always going to be difficult to equalize that imbalance that we currently have," Frye said. "But one of the ways that it can be done is by making sure that more women are in positions to set the policies, to lay the groundwork to be able to mentor other women to show other women that not only can you do it, but you can do it unscathed at the end of the day."
Frye says a groundswell of female office-holders also would show other women that they can be assertive in government policy settings that are all too often fueled by testosterone.
"Part of it has to do with self-confidence, and also it has to do with seeing other people that do it," she said. "And understanding that' it's do-able, it's not that difficult, and that women can have an opinion, they can be strong. And really not being concerned about how others perceive us."'
Michelle Burton, president of Run Women Run, says her group is making encouraging progress since its founding in 2008.
"I think among enlightened men, that the visibility of the organization has grown, and they know that we're sort of a force to be reckoned with now," Burton said in the NBC 7 interview, as Frye nodded her assent. "In the last election, all of the women candidates but one whom we endorsed or supported were elected to office."
And, Burton says, those office-holders are becoming more prominent in the public discourse: "We've seen what's happening in the Senate right now, with the women coming out on the issue of sexual harassment in the military. And it really took women coming together and collaborating on that issue to even bring that to the forefront."
Still, only 20 percent of the seats in Congress are occupied by women -- ranking the U.S. only 87th worldwide in the percentage of women holding offices of national influence.
"In Los Angeles, for example, there's one-point-nine million people," Burton noted, "and there's only one woman left there on the City Council out of 15 seats, and nobody on the Board of Supervisors."

For her part, Frye says the barriers that hold women back from campaigning can be self-imposed: "I think that they are less likely to want to get into, you know, combat. You know, sort of the mudslinging that goes on in political campaigns."
Burton seconds that analysis: "They don't want to be dragged through the mud, they don't want to put their children in those positions. I think sometimes women are trying to do so many things, that they can't focus on running for office. And it's really a huge commitment if you really want to do it well and do it right."
Run Women Run activists also hope to reverse poll results showing that women between 18 and 34 are not inspired to vote for women candidates -- and see Lady Gaga as more important than House Minority Leader Nancy Pelosi.
Frye will be recognized as the group's "Woman of Courage" during its annual membership meeting Monday evening at 57 Degrees in the Middletown District.