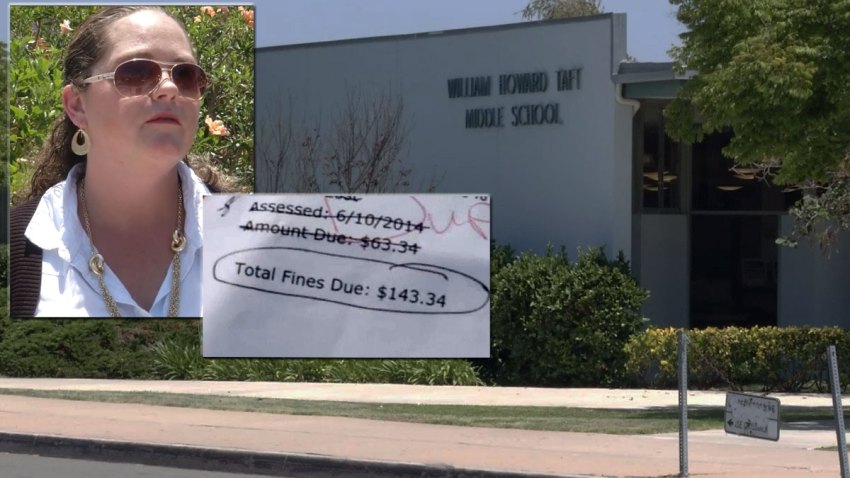 Hours after a San Diego woman complained about a district policy demanding full payment for a lost textbook in order for her son to participate in his 8th grade graduation, donations came pouring in from people who wanted to help.
Keri Park's son, a student at Taft Middle School in Serra Mesa, checked out some textbooks in September 2013.
When he went to return his books last week, he had unknowingly lost one of them.
Park says she didn't find out she owed $143.34 until just days before her son's graduation.
"I'm willing to pay the money. I've said that from the very second I found out about it. I just need some time to pay it," the single mom told NBC 7.
Her plight was posted to NBC 7's Facebook page and created an exchange of comments from hundreds of our followers.
Some criticized the mother and the student but then there were those who wanted to step in and help.
Park tells NBC 7 that "dozens of people" called the school with donations to cover the textbook.
Her son was told by school officials that he will be able to participate in the graduation/promotion ceremony on Friday.
An NBC 7 user who was identified only as "EA" wrote to us, "The history book was paid for in full this morning around 1030. The young man will graduate with his class. Semper Fidelis."