The man wanted in the brutal stabbing of a teenager on the campus of San Diego City College had to be removed after a courtroom outburst Wednesday.
Diana Gonzalez, 19, was stabbed to death inside a restroom in the school's chemistry building on October 12, 2010. The teenager had just given birth to a baby girl a few months before her death and she was taking courses to become a nurse.
The teenager's estranged husband Armando Perez, 39, was in the process of being arraigned on murder charges when he said "I'm guilty alright! You're saying I'm not guilty."
Perez was married to Gonzalez for less than a year and was the father to her daughter.
Just six months ago, Mexican law enforcement officers caught Perez in Tijuana. Late Tuesday he arrived in San Diego as part of his extradition from Mexico.
At his arraignment it was clear Perez wanted to talk. He wanted to explain why he says he's not guilty.
A family member of Diana Gonzalez spoke to Perez in Spanish, cursing at him. Bailiffs escorted the woman from the courtroom.
After a few minutes, court was back in session and a public defender entered a not guilty plea on behalf of Perez.
Perez faces murder charges with special circumstances of lying in wait. No bail was set.
District Attorney Bonnie Dumanis issued a statement saying that if Perez is found guilty, he is eligible for life in prison without the possibility of parole.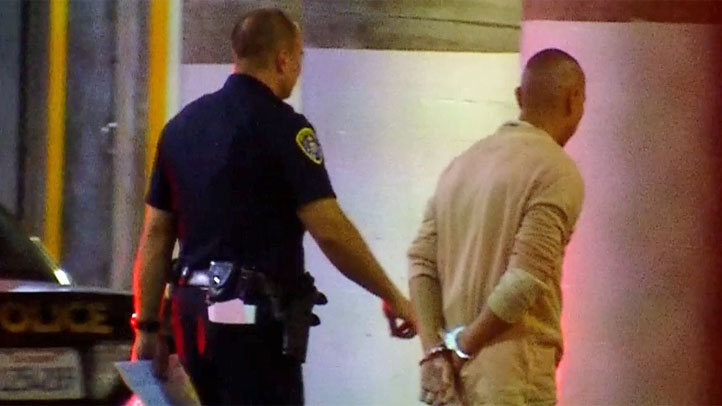 Gonzalez's family said Diana and Perez had a history of domestic violence that the system had failed her.
Gonzalez' sister, Janette, told NBC 7 that Perez' aggression and jealousy frightened Diana and described a time when Perez allegedly kidnapped his wife and held her in a motel for two days.
"He just choked my sister, and threw her in the car, and my sister literally didn't know anything about herself until she woke up, and she had blood all over her face," she said.
San Diego police arrested Perez on allegations of kidnapping, rape and assault but the district attorney's office reviewed the case and declined to press charges.
When the family's criticism surfaced after Diana's death, the District Attorney's office released a statement saying it's their policy not to discuss why charges are not filed in a case.

Follow NBC 7 for the latest news, weather, and events: iPad App | iPhone App | Android App | Facebook | Twitter | Google+ | Instagram | RSS | Text Alerts | Email Alerts