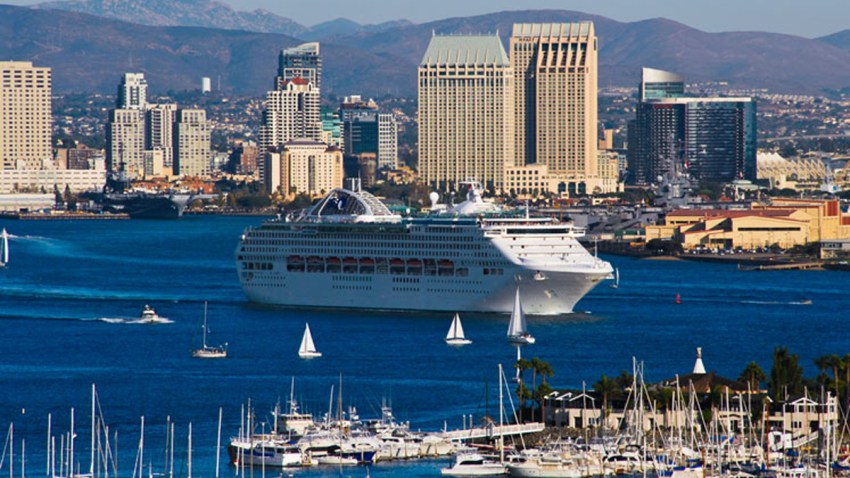 Sept. 9 marks the start of the 2015-2016 cruise season for the Port of San Diego.
That is the day the Celebrity Infinity makes a port call. The 2,170-passenger ship, operated by Celebrity Cruises, is midway through a nine-night Pacific coastal cruise with both end points in San Francisco. The cruise will make its way as far south as Ensenada.
Following a couple of quiet weeks, the cruise season will gain significant momentum in the last week of September and the first three weeks of October. Ships from Costa Crociere, Disney Cruise Line, Holland America Line, Norwegian Cruise Line, Ponant and Princess Cruises will be in port.
Port officials expect 65 arrivals between September and May, though the number is subject to change.
Not all cruises begin or end in San Diego. The Port of San Diego estimates such home-ported cruises each have an economic impact of $2 million on the region, counting passenger spending, crew spending, transportation services and spending on businesses that service the vessel.

Additional stories from the San Diego Business Journal are available here. Sign up for their free daily email newsletter.