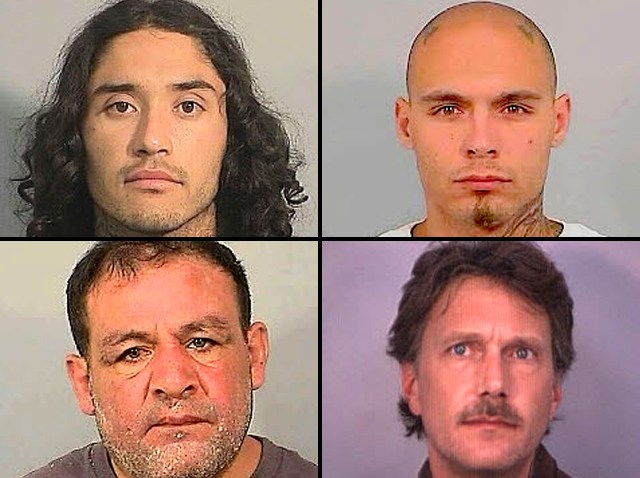 Each day this week, local law enforcement will spotlight 10 wanted suspects.

Authorities said the 50 sex offenders are all believed to be in the area of San Diego County. The suspects are all "out of compliance with probation, parole, have failed to register as a sex offender or [are] currently wanted on new charges," according to Crime Stoppers.
Among the fugitives included in Tuesday's group is Donald Coffman, an 86-year old man wanted by the state for violating his parole. Coffman was convicted of kidnapping, rape and murder and is known to frequent El Cajon, according to the Crimestoppers website.
Others on the list have been known to live in areas like Sherman Heights, Escondido, Oceanside, Chula Vista and the city of San Diego.

Crime Stoppers will pay rewards of up to $1,000 for information leading to a felony arrest of any of the suspects. Tips can be called in anonymously to 888-580-8477 or e-mailed in via www.sdcrimestoppers.com.

Authorities said Crime Stoppers had paid out rewards for four fugitive sex offenders during the last month.