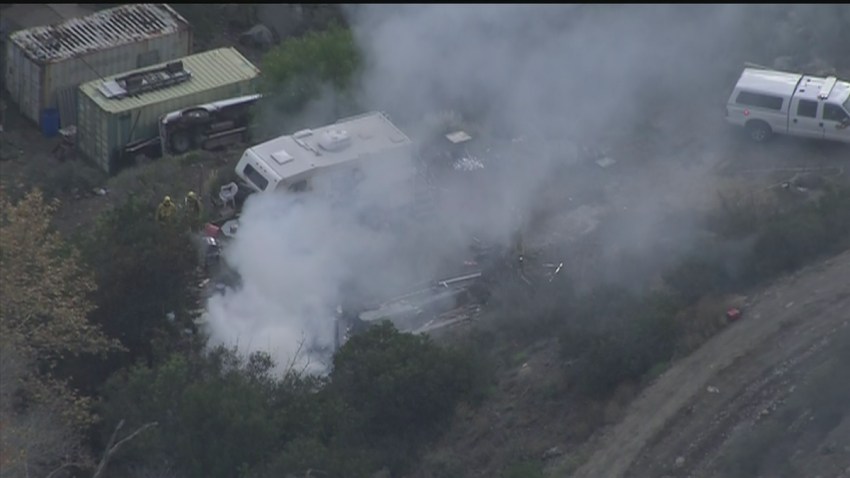 Crews have put out a fire at a Lakeside outbuilding.
The fire broke out around 2 p.m. Monday on the 15400 block of El Monte Road, though it is unclear how it started, said the San Diego Fire-Rescue Department (SDFD).
No nearby brush was threatened.
There were no reports or injuries.
Firefighters were on scene working to put it out.
No further information was immediately available.