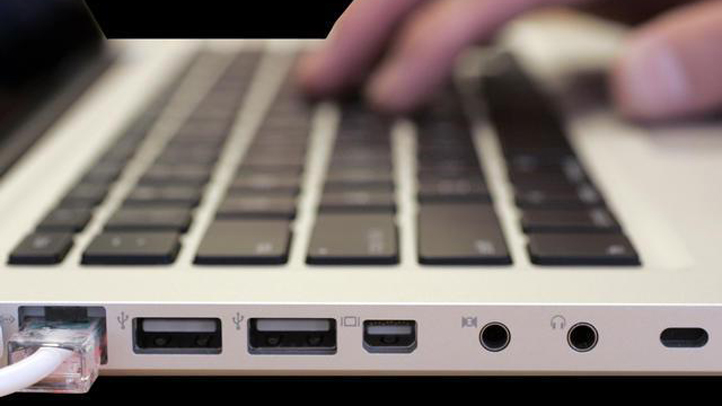 San Diego police have arrested a man accused of posing as a buyer on Craigslist as part of a ploy to rob sellers of their merchandise during meet-ups at local coffee shops.
Randolph Jenks, 27, was booked into San Diego Central Jail last week on multiple counts of robbery and grand theft.
According to investigators, Jenks used Craigslist as a way to lure victims into meeting him in person near San Diego Starbucks locations so he could then rob them. During the robberies, Jenks was allegedly armed with a number of weapons, including a firearm, stun gun and pepper spray.
Police said that between Dec. 12, 2013, and Jan. 14, 2014, Jenks allegedly targeted at least five victims who were selling iPhones or MacBooks on the popular classifieds website. Jenks would pose as an interested buyer, negotiating the price for the gadgets as if truly planning on making the purchase.
After responding to the ads, he would contact the sellers by phone, using a "310" area code number.
Each time, according to investigators, Jenks would be very chatty and friendly with his victims, making small talk about being cautious of Craigslist ads and scams.
Once he would meet in person with a seller, Jenks would hand over a sealed, white envelope containing single dollar bills – much less cash than the agreed upon purchase price.
In all five cases, when the victims confronted Jenks about the missing money, investigators said he used force to steal the seller's property. Each time, he displayed some sort of weapon.
Jenks is scheduled to appear in court on Jan. 30 to face charges stemming from these five robbery cases. Police believe Jenks may have been involved in additional, similar crimes throughout San Diego County.
Anyone with information on these Craigslist cases, including possible victims of similar crimes, should contact the San Diego Police Department's Eastern Division at (858) 495-7900 or Crime Stoppers at (888) 580-8477.