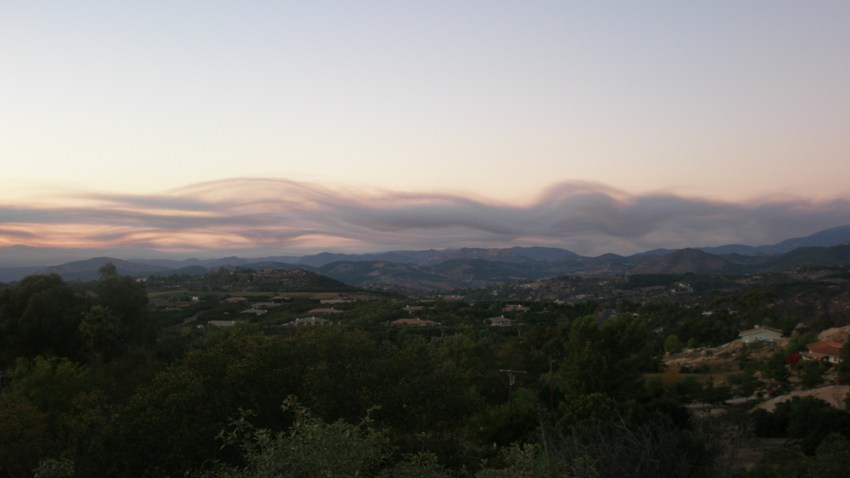 San Diego County is spending $250,000 to study how easily some East County residents can evacuate in the event of an emergency.
The study will focus on Valley Center where there are just a few roads offering 18,000 residents a way out in a hurry, according to our media partners the North County Times.
The paper reported that a local company, Fehr & Peers, has been hired to complete the study. The transportation consultants have identified 14 corridors across Valley Center where new roads would help residents get out of the area in the event of a fast-moving brush fire or other emergency.
The next step is for the consultants to report on how difficult it would be to acquire land and build a new road in each of the 14 corridors, according to the paper. That portion of the study is expected by March.
Read more about the specific roads involved in the full article in the North County Times.