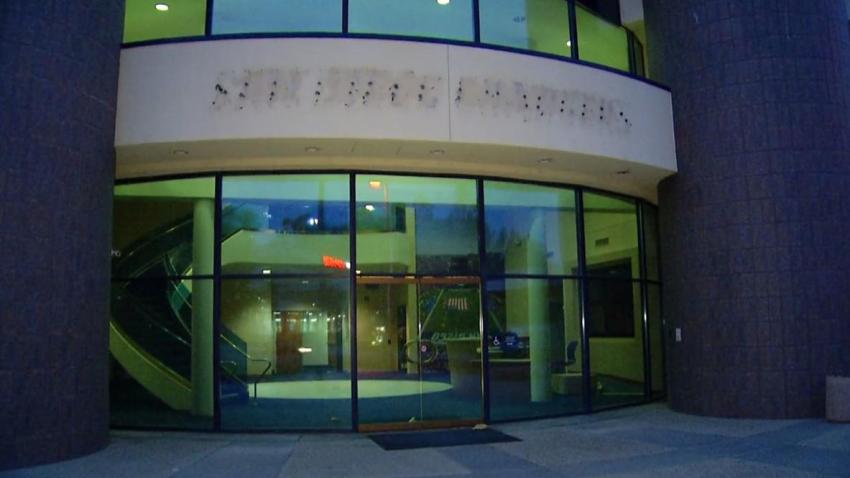 Lights have been off for months at a training facility used by the former San Diego Chargers after their move to Los Angeles but that could soon change.
On Monday, councilmembers David Alvarez and Lorie Zapf proposed to use the facility for a temporary shelter for the homeless.
The city owns the building and it has electricity, bathrooms, and showers.
The main reason for the proposal--to help clean up the San Diego River, an area where encampments have drastically increased over recent months.
"The impacts of the river are not just to that part of San Diego," said Councilmember David Alvarez.
The former training facility is surrounded by businesses--right across the street is self-storage and down the street…a preschool, restaurants and a market.
Owner of Murphy Canyon Market & Liquor, William Jaboro, told NBC 7 he already has a lot of homeless come into his store and he would welcome more business.
"I just don't want any problems. Other than that, it's going to be great. It's going to be more business for me," Jaboro said.
Councilmember Scott Sherman, who represents District 7 under which the facility falls, has another plan.
In a statement, he said:
"Our office wants to be a part of the solution in fixing the region's homeless crisis. This is why Councilmember Sherman has been working closely with the Mayor's office and city staff on an alternative site in District 7 at the parking lot next to Fire station 45. This site, which is near emergency services, would be much more effective and cost efficient for providing homeless services. The Councilmember believes this site would be a better option than the Chargers training facility."
Alvarez said there is no estimate yet on how much it would cost to use this site, or how many people it could serve. But he is calling on the San Diego City Council to look at this option as soon as possible.
The training facility is included in some of the proposals to develop the Mission Valley stadium site, but it's expected to remain vacant for several years.