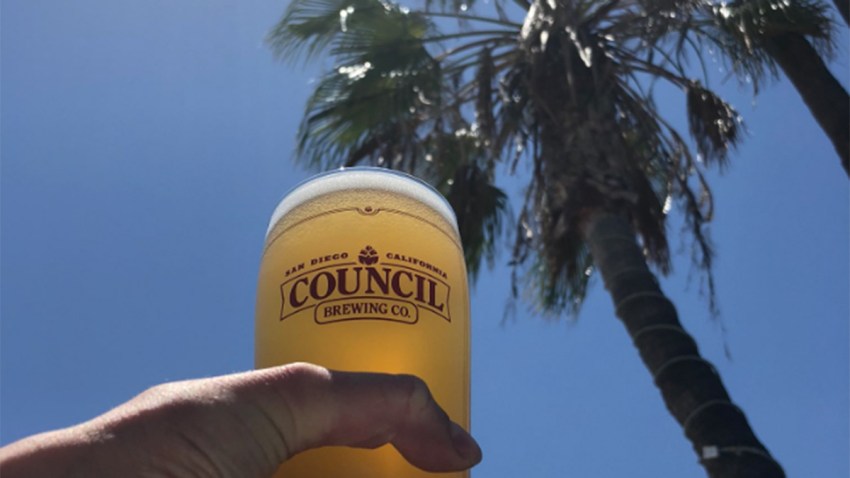 A small craft brewery with locations in Kearny Mesa and Santee will shutter after five years in business, the company announced Wednesday.
Council Brewing Co. – founded by husband and wife team Curtis and Liz Chism – posted a message on Facebook alerting patrons of the brewery's impending closure.
Council Brewing currently operates two locations: a brewery and tasting room on Convoy Court in Kearny Mesa and a brewery and tasting room in on Prospect Avenue in Santee, which opened earlier this year.
In the post, Curtis said that while they have been blessed to expand their business over the past few years, there "have been many ups and downs" as well. He said he and his wife knew 2018 would be a "make it or break it year" for the craft brewery.
Citing significant operational cost increases and "much lower tasting room/distribution sales due to over-saturation of the brewery market," Curtis said Council Brewing Co. has taken too many losses.
"As a result, we've had too long of a stretch of declining sales that we can't sustain any longer," the post said.
According to the announcement, Council Brewing Co.'s Kearny Mesa location will close on Dec. 15 with a farewell party from 11 a.m. to 8 p.m. The Santee tasting room will shutter a day earlier, on Dec. 14, with the Chisms there until 5 p.m. to say goodbye to their patrons. From now until closing, the brewery will sell all to-go bottles and cans for a minimum of $5 – cash only – with proceeds supporting the San Diego Food Bank.
Council Brewing Co. launched in May 2014 and has grown into a staff of 16, plus the Chisms' little "brewery baby," Olivia.
Liz brews the beer alongside three other brewers and handles the recipe design for all brews. Curtis runs the legal, financial and sales parts of the business.
The brewery's website says the name Council was inspired by a town council, where people come together to make decisions, adding: "We view beer in much the same way - it brings folks together over the commonality of beer and we wanted to craft a beverage and create tasting rooms that help foster this sense of community."