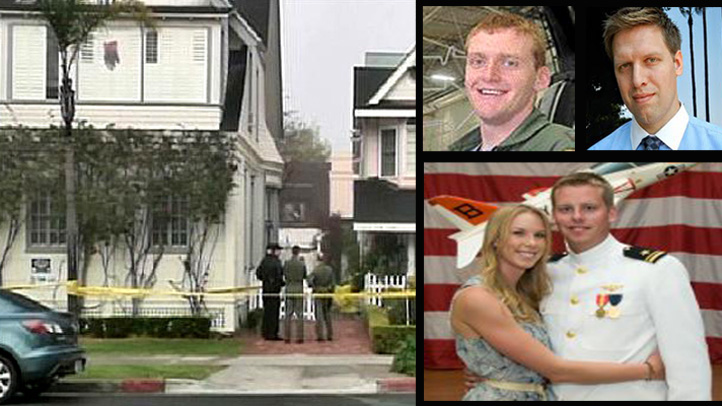 A timeline of the events that shook the Coronado community on New Year's Day 2012.

Dec. 31, 2011: Karen, 24, and David Reis, 25, John Reeves, 25, went to Altitude Sky Lounge with an acquaintance where they meet Matthew Saturley, 31.

Jan. 1, 2012: The Reis siblings, Reeves and Saturley leave the nightclub between midnight and 2 a.m. to go back to the condo.

A call to 911 reporting multiple gunshots was placed at 2:20 a.m. Four bodies were pulled from a Coronado condo located on Park Place near Orange Avenue.

Police found the body of David Reis was found in a doorway on the first floor. The bodies of Karen Reis and Saturley were found on the third level, partially in and out of a bedroom. Reeves' body was found on the third floor landing.

Jan. 2: Family reveals that two of the victims are Karen and David Reis. Coronado residents are in disbelief that their small city has been rocked by such a violent crime.

Jan 4: The San Diego Medical Examiner's Office reveals the names of Matthew Saturley and John Reeves. It declares the deaths of the Reis siblings and Saturley were homicide, with the death of Reeves a suicide.
A motive was not released and officials are still investigating.

Jan. 5: Saturley's family tells NBC San Diego they are devastated. The 31-year-old left behind a wife and 5-year-old daughter.

Jan. 7: A funeral is held for the Reis siblings in their hometown Bakersfield, Calif.

Keep up to date on breaking news: Follow us on Twitter @nbcsandiego, fan us on Facebook, sign up for our breaking news e-mail alerts or text SDBREAKING to 622339 to receive text messages for local breaking news. (For more info, text HELP. To end, text STOP. Message and data rates may apply.)