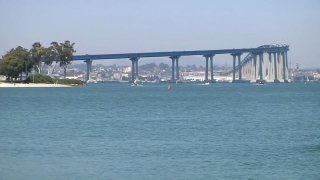 The Coronado Bridge leading into San Diego was shut down for hours due to unspecified police activity, according to CalTrans.
The bridge was at first closed at about noon in both directions before westbound lanes were reopened, according to the city of Coronado.
Just before 2 p.m., eastbound lanes were also reopened.
The closure affected drivers as well as people utilizing the Metropolitan Transit System.