Someone was burning documents on the grounds of an embroiled San Diego-area school district whose former superintendent is a subject in two criminal investigations.
Six San Diego police patrol cars and an unmarked vehicle were parked outside San Ysidro School District headquarters at 4350 Otay Mesa Road Wednesday afternoon.
FBI investigators were also on scene interviewing people after witnesses reported seeing burned and shredded documents with San Ysidro letterhead.
Crime scene tape cordoned off a dumpster filled with trash bags containing shredded paper. In another area, a charred trash can could be seen behind police tape.
In an interview with investigators, a custodial supervisor said district officials started burning documents Sunday.
Araleci Felix, who works for Purchasing Document, said she smelled smoke Tuesday around noon.
Felix, 30, has worked for the district for 8 years. She said there seemed to be a lot of smoke but did not call police or fire.
Others reported smelling smoke later in the night.
San Ysidro Board Trustee Jean Romero said the former superintendent Manuel Paul came to the district's offices Tuesday to clear out his personal items from the office.
Paul resigned from his position in April after his indictment in an alleged "pay-to-play" criminal investigation. The district agreed to pay him through the end of the school year, June 30.
Romero said the superintendent waited until school was out to be respectful of students and staff.
She also said she was waiting to hear more from district counsel on the situation.
"The board is committed to having a new beginning once school starts again and bringing a positive environment to our students and staff. We hope we can get back on track," Romero said.
All district administrators are out of the office Wednesday. Assistant Superintendent Gloria Madera is on vacation until Monday, July 8.
Gil Abed, an outside attorney for the district, was made aware of the police activity by NBC 7 News and does not yet have a comment on the police activity.
San Ysidro District is among three school South County districts involved in a lengthy investigation into an alleged pay-to-play scheme with contractors and school construction projects.
Fifteen former and current educators and school officials have been charged with 232 felony and misdemeanor criminal charges in the case.
Prosecutors say the school officials traded their votes on multi-million dollar construction contracts for gifts and other favors.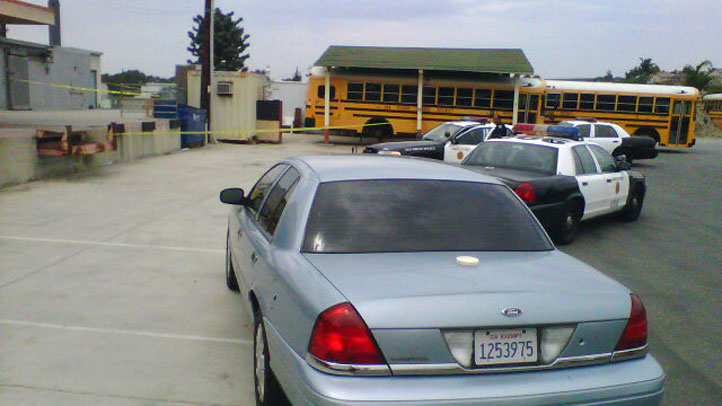 Paul has pleaded not guilty to to perjury charges, and for accepting a gift from a single source over the legal limit.
Paul is listed in court documents accepting meals from contractors and dining with Sweetwater Superintendent Gandara.
In April, a San Diego Superior Court judge shot down a motion by on behalf of the district requesting a protective order on materials and documents from a deposition in an $18 million lawsuit.
The lawsuit stems from the district's cancellation of a services contract with Eco Business Alliance to install solar power systems at district campuses. Because no solar panels were ever installed, no district funds were ever spent on the endeavor.
Paul admitted in a June deposition to accepting thousands in cash from a contractor in a Chula Vista restaurant parking lot. He said, at the time, the money was for Trustee Yolanda Hernandez's re-election campaign.