Oceanside police have made an arrest in the death of a man whose body was found Thursday at a construction site near The Strand.
Jacob Laughlin Bravo was found dead just after 5 a.m. Thursday on a Windward Way lot where million-dollar homes are being built.
An employee discovered Bravo's body inside the trailer on the construction site.
Detectives said they found a thin trail of blood inside and outside the trailer. The death is considered a homicide.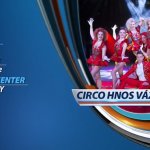 Hours later, investigators announced the arrest of Mikhail Schmidt, 30, of Oceanside. Officers said they received information leading to Schmidt's arrest but did not reveal the details. He was taken into custody at 5 p.m. just two blocks north of the crime scene, near The Blue Whale on The Strand.
Detectives said the motive for the killing was under investigation. They said the incident was not gang related.
Bravo's family said his death comes as a complete shock.
"He was so loving, he's so caring, he was so compassionate," said Jessica Ramos, Bravo's cousin. "We don't understand why anybody would want to hurt him."
Bravo was an ordained minister with a certificate from the Universal Life Church.
"We're really thankful for the time we had with him, he has touched us all in a very deep way," said Ramos.
Usually, there's a security guard who stays on the property to make sure nothing is damaged or stolen. NBC 7 spoke to the security guard, Rick Wood, who said he noticed the front gate was unlocked, which he considered unusual.
"The door was open on the trailer," he told NBC 7. "I thought they opened the door to see if I was opening the gate. So, I figured since the door was open they must have checked everything so I went ahead and checked out."
Check back for updates to this developing story.