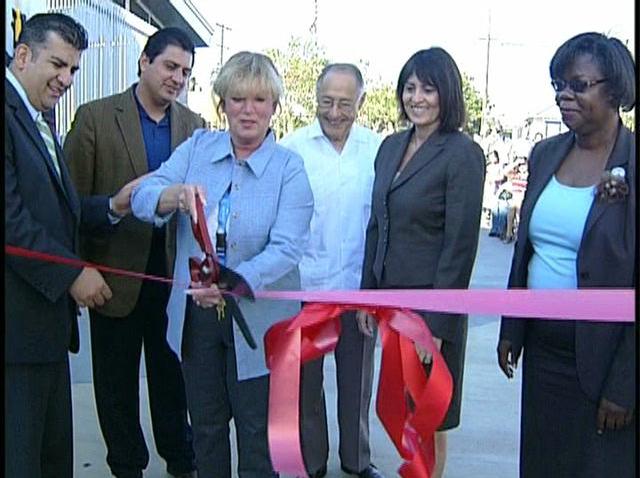 Families in Sherman Heights celebrated a fresh start Saturday with the dedication of a new elementary school after two years of construction.
Matthew Sherman Elementary School closed in July 2006 and was demolished in the fall of that year.
Now, the building on 22nd Street houses 32 permanent classrooms, a library-media center and a multipurpose room.
The school district worked with local residents and parents on the new school. And when you talk with residents like Dolores Labitoria, whose family has attended the school through four generations, you understand why the community was so involved.
"It's emotional because I've seen the school being built two times in my lifetime," said Labitoria.
The new school, dedicated to one of the first developers in San Diego, was built with funds from Prop MM.