Nearly 118 years of history in one Escondido community was destroyed this week as one of several fires burning across San Diego ravaged the area.
On Friday,
the Cocos Fire
reached the Harmony Grove Spiritualist Association on Washington Circle where association leaders say about 40 people lived on the grounds in 30 homes, including adults and children.
Half of those structures, which included a handful of homes, some bungalows, offices and utility buildings, were destroyed. The retreat's Temple of Healing was unscathed, and some two dozen koi survived in a pond on the retreat's 13-acre grounds, located about a 10-minute walk from the nearest road.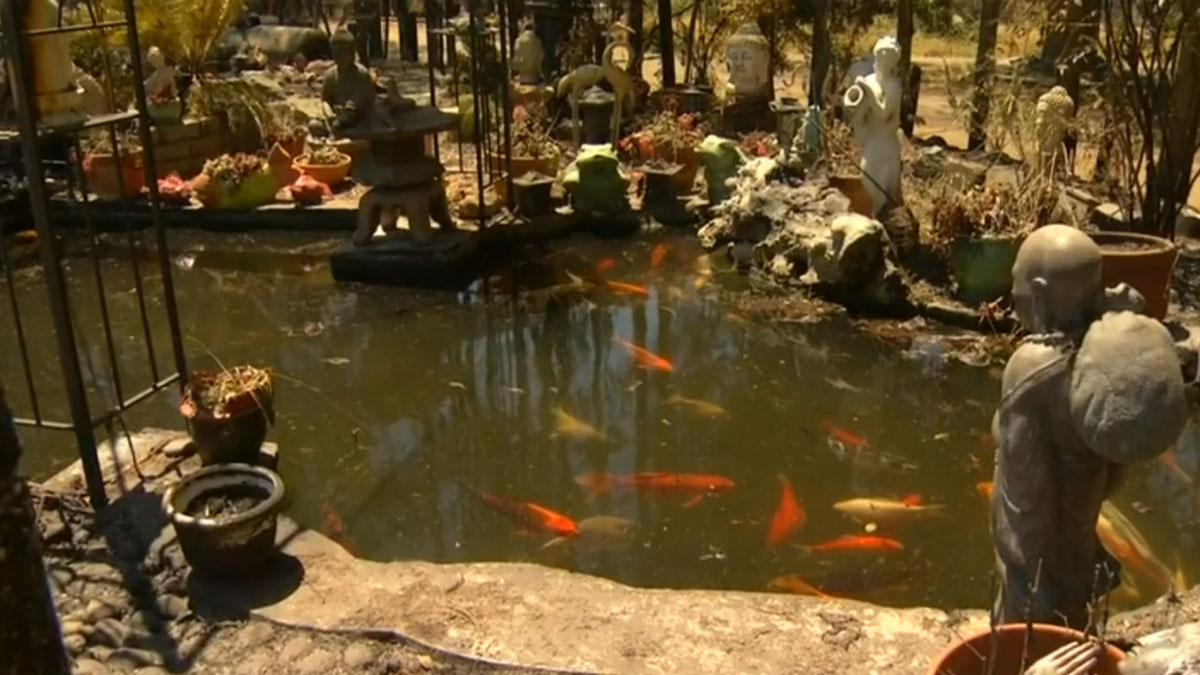 Several ranch homes outside the camp's perimeter along South Country Club Drive are also total losses, the members of the association told NBC 7.
NBC 7 spoke to the association's president, Reverend April Cunningham, who watched NBC 7's live report on Friday only to see her home was leveled by flames.
Cunningham and other members of the association sat around a laptop describing the remains charred by flames.
"Oh, that's Jeannie's washer and dryer…," exclaimed Cunningham. "That's my house, that's my dove!"
The timing of the loss was made worse by the fact that the association was just a week away from celebrating its 118 year anniversary next weekend. Instead, members of the community will now likely spend it looking over what's left of their homes.
In the end, firefighters told NBC 7, there was nothing more anyone could have done.
Captain Nona Barker with the Elfin Forest-Harmony Grove Fire Department reported that the residents did "everything right" by clearing extra brush and creating defensible space. However, with the winds and heat, the community didn't stand a chance.
"It took probably two minutes to make it through here and do all this devastation. Two minutes," Captain Barker said.
Although much of the Harmony Grove Spiritualist Association has been destroyed, Cunningham and her members said they will rebuild.
Just minutes after seeing the wreckage, amazingly Cunninghm said she could see the silver lining in the loss.
"I've been seeing so much generosity, so much outreach so much love come from this that how would you even know that existed unless these experiences happen?" said Cunninghm.
Anyone interested in learning more about how to help Harmony Grove Spiritualist Association was encouraged
to visit their website
.