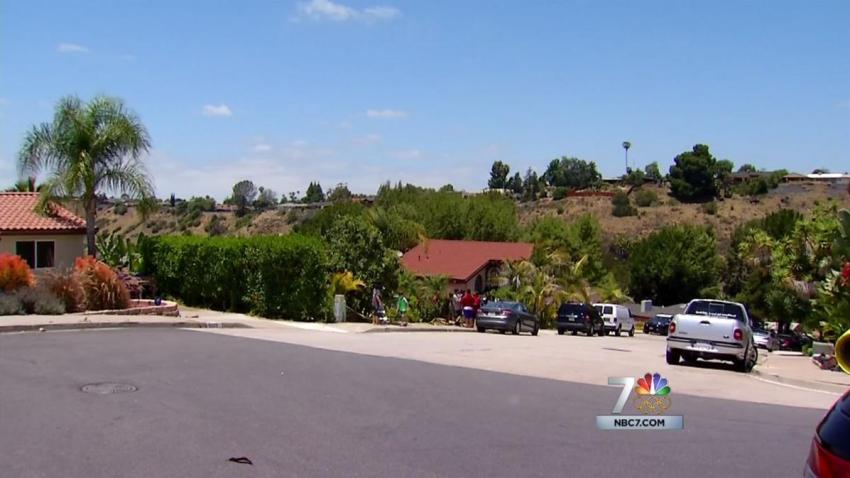 The home invasion, sex assault and murder in a Del Cerro home leaves a neighborhood on edge.
Mill Peak neighbors woke to screams and banging on the windows just before midnight on Sunday.
Nieghbor Chris Wong called 911.
"No matter what, he was going to get in. It was like an alarm wasn't going to stop him. He was going to get in. I am pretty sure it was a highly severe mental illness case or drugs," Wong said.
Police say 20-year old suspect Eduardo Jose Torres broke through the sliding glass doors in the back of the house.
Once inside, Torres alleged sexually assaulted a 50-year old woman and stabbed her in the chest. Police say the suspect also stabbed a 74-year old woman who was also in the house.
She died of her injuries.
It was an emotional encounter between police, grief counselors and the 74-year old woman's grandson.
The grandson said the suspect was not known to the family.
While one woman is at Sharp Memorial Hospital recovering, he said he is struggling to find the right words to tell the rest of the family that his grandmother was murdered in this same attack.
The savagery of the attack is taking its toll on the sense of security in the neighborhood.
Wong has six children.
"We're buying an English mastiff. I'm getting registered to buy a shot gun. We are getting our security system upgraded again; we're doing everything now," Wong said.
Neighbors say yard thefts and break-ins of late can be traced back to visitors to Adobe Falls, situated at the end of their street. Residents say the popular canyon hangout attracts unwanted alcohol and drug activity.
So far, police have not connected that to this case.
The trespassing and vandalism issues in and around Adobe Falls has captured the attention of Councilmember Scott Sherman.
A spokesperson says Sherman intends to meet with SDSU, which owns the property, about securing the area.