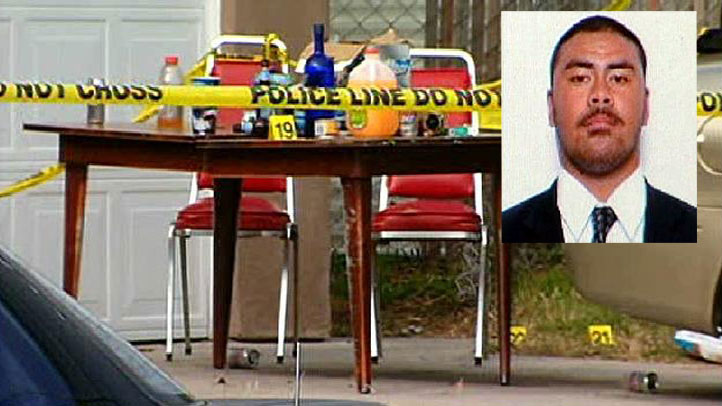 Hundreds of people gathered at Oceanside High School on Sunday to remember homicide victim Justin Nonu and raise funds for his family.
The former Oceanside Pirates football standout was killed last Saturday. Police say a suspect opened fire in front a house at the 1700 block of Kraft St., where Nonu was standing with his friends.
At Sunday's event, prayers and song were offered in his memory and his mother Mary Nonu was welcomed by the applause.
"I knew my son knew a lot of people but with the whole community behind us, it's just very touching," said Mary Nonu.
Friends and family held the fundraiser at Oceanside High School to help the Nonus financially, also hoping that song, food and friends would bring comfort.
But the memorials have taken a different tone with a larger message. "We're using his name and his memory to also spread out this word of stop the violence. It really is a painful thing to go through. And we'd like it if we'd never have to go through this again," said Blaine Tuise, who played football with Justin Nonu throughout childhood.
Besides selling raffle tickets to raise money, friends sold buttons and bumper stickers which stated "Stop the Violence."
The family said they haven't heard of any progress from police in finding Justin's killer. But his family didn't seem concerned, trusting that Oceanside Police would eventually find the suspect.
"Revenge is not an option. It's a circle of violence if you keep it going," said Justin's Brother, Rowland Nonu.
"I have no hatred, no animosity, no revenge. I just want peace. That's why I came today," said Mary Nonu.