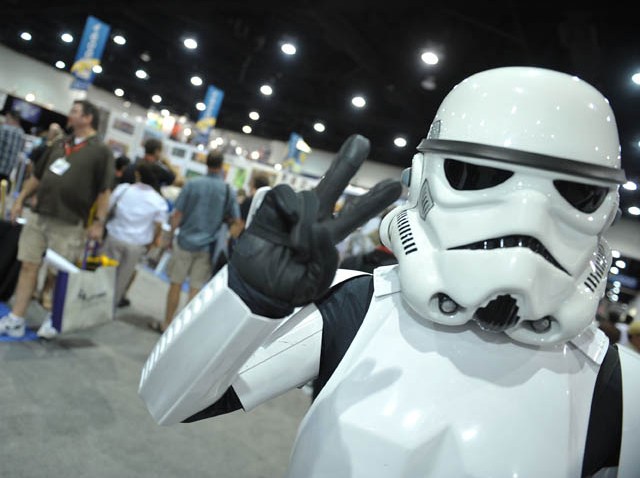 A summer staple is making its way back to the streets of Downtown just one month from today.
The 41st San Diego Comic-Con International will be returning to the San Diego Convention Center with a preview night on July 21. The event officially opens to all membership holders July 22-25. If you're still hoping to snag a membership to the 2010 event, best of luck—single day and four day memberships are already sold out!
For those new Comic-Con scene, here are a few things you need to know:
Comic-Con began in 1970 by what the event website describes as an "enthusiastic band of comic, science fiction and movie fans."

Since its birth, the convention has grown to become North America's largest comic and popular arts event. The event features star-studded panels, autographic signings, a masquerade ball, an independent film festival and a massive exhibition floor featuring anything and everything a fan boy (or girl) could dream of.

Last year Comic-Con greeted around 126,000 attendees. Though the convention has always called San Diego home, the city has been fighting hard to keep the event in Downtown. The contract with the city is up in 2012 and other cities such as Las Vegas and Los Angeles have put their name into the proverbial Comic-Con hat.

If you're planning on making the trip, don't put yourself through the hassle of trying to find parking without planning beforehand. Downtown will be full of cars and people. Make things easy on yourself by taking public transportation. If you're staying at a participating hotel, take advantage of the Comic-Con shuttle service, which this year has been extended to Mission Valley, Shelter Island and North Harbor Island. Passes are needed to board and must be collected at your hotel's front desk. Parking passes for the event are also available for purchase.

We'll continue to keep you updated with Comic-Con information as the event draws near. Until then, happy planning!