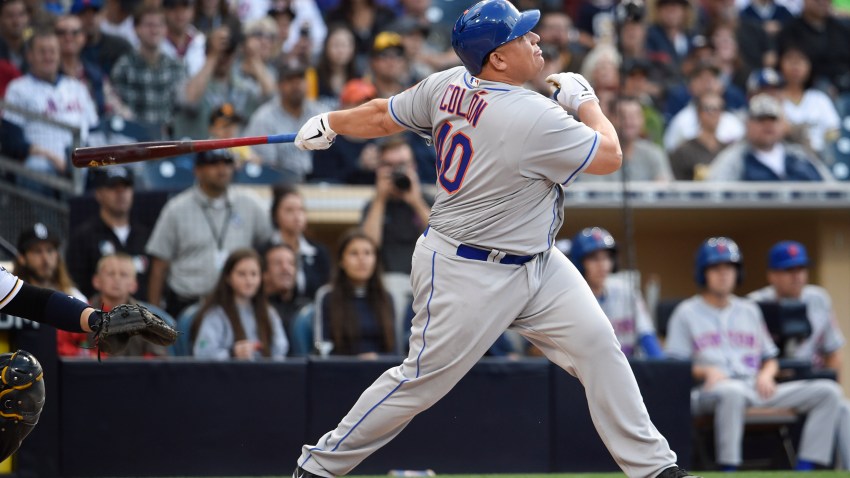 At times Padres starter James Shields has been the victim of poor run support and lost games he should have won. On Saturday night at Petco Park Shields did himself in by making a bit of dubious history.

Shields gave up a home run to Mets pitcher Bartolo Colon in a 6-3 New York win. It was the first home run of Colon's 19-year MLB career. Granted, he spent a lot of time in the American League so this was only his 226th career at-bat but still, it is not the kind of thing a guy who thinks of himself as an ace should allow to happen.

Shields also surrendered a 2-run homer to Yoenis Cespedes, a guy you're used to seeing drive the ball out of the yard, in his 6.0 innings of work. Shields struck out eight but walked five and took the loss, dropping his record to 1-5 on the season (although his ERA is a respectable 3.60).

The Padres made it close in the 3rd inning when Jon Jay hammered a 3-run homer off Colon to cut the New York lead to 4-3. The Friars put runners in scoring position in both the 7th and 8th innings but had three different hitters strike out to end the threats.

In the 9th the Mets put it out of reach with back-to-back home runs by David Wright and Michael Conforto. Padres reliever Carlos Villanueva gave up both of those gopher balls. San Diego can still win the series on Sunday afternoon. Andrew Cashner takes the mound against Matt Harvey.