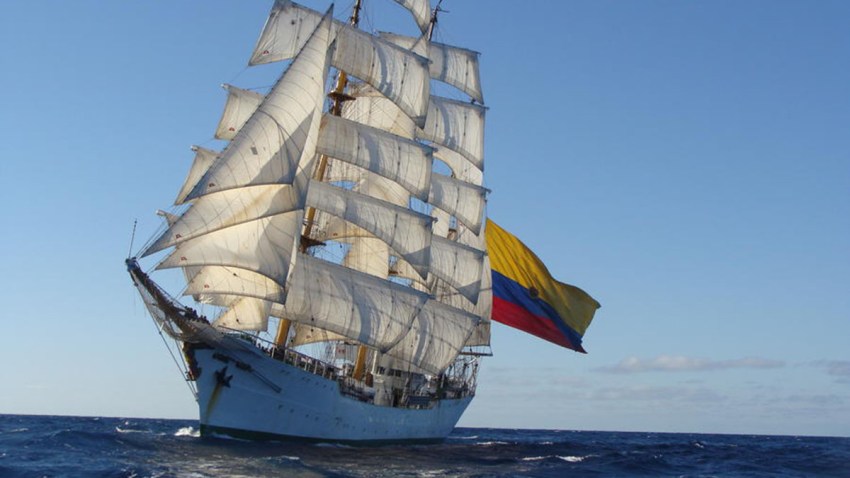 The Maritime Museum of San Diego announced the Colombian tall ship Gloria, official flagship of the Colombian Navy, will be in San Diego Tuesday, June 6 – Thursday, June 8, 2017.
Gloria was built in port Cartagena, Colombia, and in 1968 she was taken to the Celeya shipyard in Spain to be built as a sail-training ship. She is 257 feet long, which makes her one of the largest tall ships afloat.
Gloria is steel hulled with polished wood and brass, four masts and a full crew of 176. The Maritime Museum says the ship is perfection that is rarely seen.
This ship is used by the Colombian government to highlight its history to foreign dignitaries. Gloria's arrival to San Diego allows all San Diegans and visitors the chance to do the same when they step aboard.
Dockside visits aboard the Gloria are free to the public, and while she is here, visitors can also save on general admission to the Maritime Museum of San Diego.
Maritime Museum of San Diego is open every day of the year from 9:00 am to 9:00 pm. For more information on the museum, visit their website.