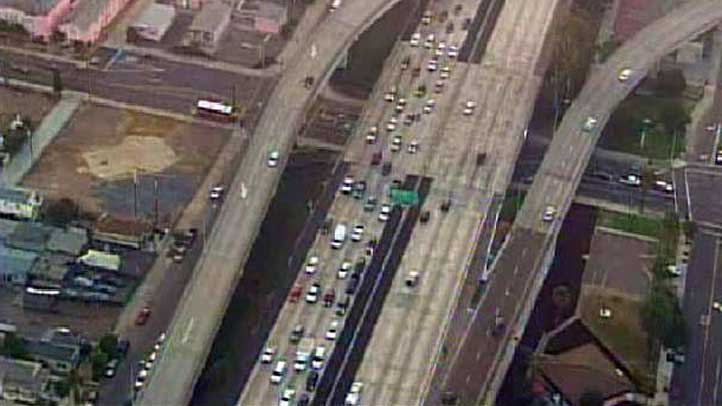 A four-car collision backed up traffic for miles along northbound Interstate 5 just south of 6th Avenue.
The crash occured just before 6:30 a.m. according to the California Highway Patrol and has been blocking two lanes of traffic in the main artery into downtown.
At least one person was put on a stretcher and loaded into an ambulance. No details on the extent of injuries or the cause of the accident.
Traffic was slowing along northbound I-5 to State Route 54 until all lanes were cleared around 7:10 a.m.
Keep up to date on breaking news: Follow us on Twitter @nbcsandiego, fan us on Facebook, sign up for our breaking news e-mail alerts or text SDBREAKING to 622339 to receive text messages for local breaking news. (Standard rates apply)