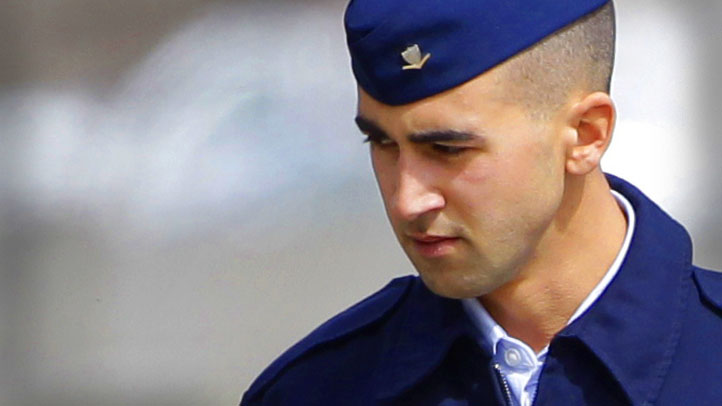 A Coast Guard petty officer will spend three months in the brig for his role in piloting a boat involved in a collision in San Diego Bay that killed an 8-year-old boy.
A military jury on Wednesday gave Petty Officer 3rd Class Paul Ramos the maximum sentence after he was convicted of dereliction of duty for failure to conduct a risk assessment.
Jurors acquitted the 22-year-old Ramos of the most serious charge he faced — involuntary manslaughter — and three other charges in the crash.
He also got a reduction in rank and pay.
"This is an important step in the military justice process, and in determining the cause of this tragic collision," said Dan Dewell, an 11th District spokesman. "No legal ruling can restore lives lost or injured, and we know that recounting the details of a tragedy during a trial can be difficult for those affected by it. We take this opportunity to again extend our deepest sorrow and condolences to the victims of the crash and their families."
On Dec. 20, 2009, DeWeese was riding in his father's pleasure boat, when the Coast Guard boat Ramos was driving slammed into the vessel killing Anthony and injuring five other people.
At the time, Ramos was responding to a report of a boat stuck in mud.
"There's reluctance in court martial to convict one of their own and the burden of proof here was beyond a reasonable doubt. This has been a tremendous struggle, an emotional roller coaster for this family to have to deal with," said Mike Neil, the Deweese's attorney.
Alan DeWeese, who was hosting two other families on his 26-foot boat, previously told National Transportation Safety Board investigators the Coast Guard vessel came at him at an estimated 30 to 40 knots -- or 35 to 46 mph -- after a fireworks display.
One Coast Guard crewmember estimated the boat was going 20 to 25 knots, according to an NTSB transcript.
DeWeese said he hit the throttle and turned right, but it was too late. After the boat struck, he found two of his sons safe.
He came across Anthony facedown in a pile of life jackets, "not moving, not conscious, just in a weird position," DeWeese said.
The NTSB, which has released more than 4,000 pages of documents, has not said what caused the crash.
Ian Howell, the highest-ranking member of the patrol boat crew, faces a court-martial in May on charges of negligent homicide, assault, negligence with a boat and dereliction of duty.
He has pled not guilty.
Two other crewmembers were also charged in connection to the incident.
Petty Officer Brittany Rasmussen pled guilty to dereliction of duty for her role as lookout on the boat. She received a letter of reprimand.
The charges against Petty Officer Lavelle Teague were dropped after prosecutors failed to find sufficient evidence.
A third coast Guardsman, Jarett Koelmel, was training on the boat and was never charged.
Copyright AP - Associated Press