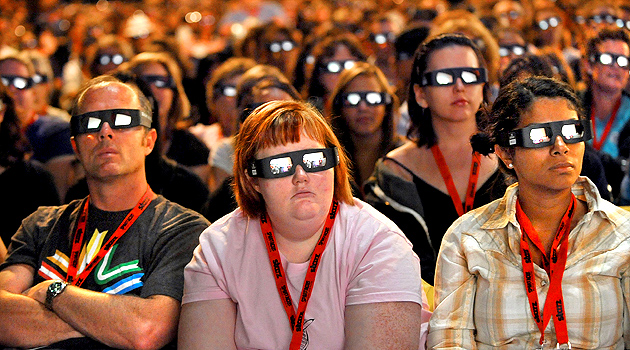 San Diego is sweetening its bid to keep Comic-Con, offering organizers $500,000 in hotel tax revenue to keep the huge pop culture event in the city.
The Tourism Marketing District board agreed to budget $100,000 annually over a five-year period for Comic-Con, saying worldwide publicity from the event benefits the marketing of San Diego as a tourist destination.
The San Diego Convention Center recently submitted a three-year proposal offering extra hotel meeting space and discounted hotel rooms. A plan to expand the convention center is also in the works.
The offer covers 2011 and 2012, when San Diego's contract with Comic-Con International expires, plus 2013 through 2015. It is contingent on convention organizers agreeing to stay in San Diego the three additional years.
Anaheim and Los Angeles are bidding for Comic-Con and its 126,000 attendees. A decision on the convention's future home is expected within weeks.
Copyright AP - Associated Press