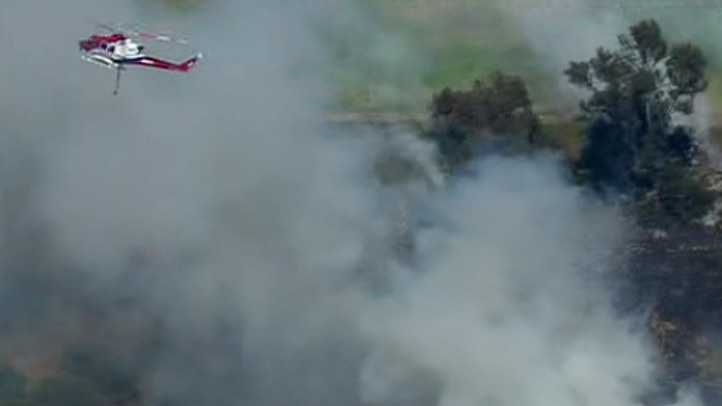 A canyon fire prompted the evacuation of a high school in City Heights Wednesday.
Firefighters were called to University Avenue and 54th Street just before 2 p.m.
The grass and brush were scorched in the canyon directly behind Crawford High School. The school was evacuated, officials told NBC 7 San Diego, however the majority of the students had already been sent home for early dismissal.
The fire burned up the canyon right to the edge of the school's baseball/softball field and spread to 2.5 acres.
Firefighters were battling the flames with water drops from a San Diego Fire-Rescue helicopter along with a water engine.
Promise Hospital of San Diego on University Avenue was not evacuated.
A 13-year-old boy is being questioned by authorities in connection with the fire.
Check back for updates on this developing story.