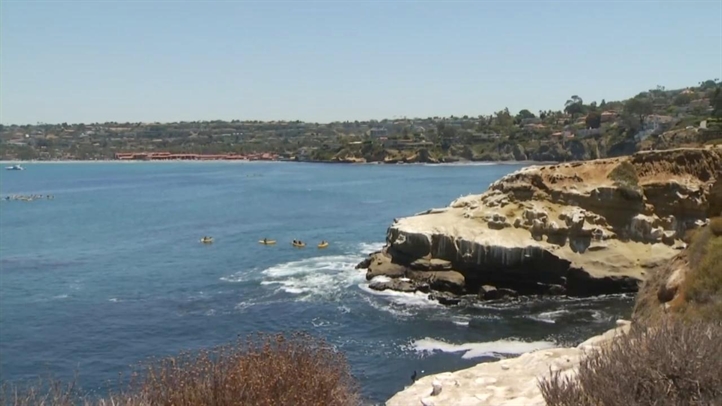 It's no secret: Things at the La Jolla Cove stink. However, a new plan may change that for the better.
The saga of the stench at the cove stretches back years. Most recently in June, bacteria was sprayed to help reduce the odor of bird droppings in the area but sadly, to date, the bad smell persists.
City officials are now considering allowing people to walk on bluffs at the cove in the hopes that their presence will drive away sea lions and birds, and the scent they bring along with them.
Officials said they installed a fence in the area before 2002 and that, although it's currently legal to access the cliffs, it is discouraged for safety reasons.
Businesses and residents have been pushing for the last couple years to find a solution to the smell coming from the cove and now the city is looking at whether a fence legally needs to be in place along the cove at all.
The possibility of a fresh smell would be a welcome sign of change for some.
"It's tarnished the image of La Jolla without a doubt," says Mark DiBella who works at La Valencia hotel which sits just yards from the cove.
"The image of La Jolla is upscale. We don't want to be known in news for smell and stench," DiBella added.
Animal advocate, James M. Fitzgerald, said the city has been balancing their relationship with animals at the cove for decades and that the removal of the fence won't hurt them. Instead, he said, it would allow them to find another place to rest.
"Removing the fence will go back to what the situation was 20 years ago when we didn't have that problem," Fitzgerald said. "We still had wildlife in the cove and we will still continue to have wildlife in the cove, just not in the concentrations we have now."