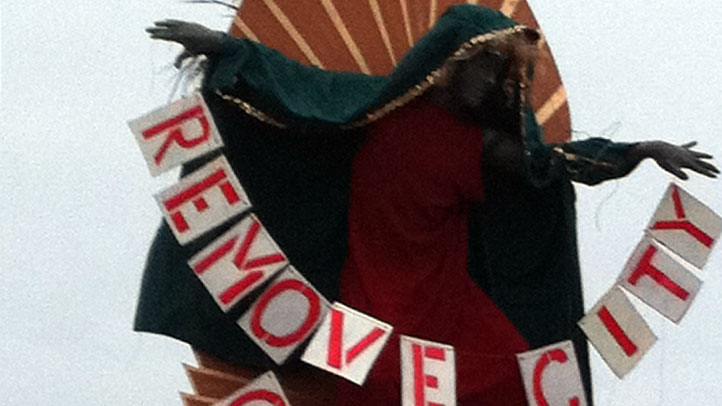 A Carlsbad street artist who has admitted to giving the "Cardiff Kook" a makeover to temporarily transform it into post-Impressionist painter Vincent van Gogh has been asked by the city of Encinitas to stop defacing the surfer statue, reports the North County Times.
"Please be advised that it is unlawful for any person to intentionally damage or deface public property, and it is considered an act of vandalism," Encinitas Deputy City Manager Richard Phillips wrote to Carlsbad artist Bryan Snyder in a letter released this week.
Though pranksters frequently dress the statue in various costumes, Snyder is the first person to receive a personal letter from the city of Encinitas informing him that his statue redecorating efforts are considered vandalism in the city's eyes. Snyder got the letter because he has publicly admitted that he did the Van Gogh project in March, Phillips said Friday.
Read the rest of this story on our media partner The North County Times' website.