An 18-year-old who appears to be much younger than her age faces a host of criminal charges for her alleged role in a violent cross-county crime spree that lasted three days in October.
Cindy Altamirano Garcia was arrested October 31 after a gun battle with San Diego police in Barrio Logan.
Garcia, prosecutors allege, outfitted herself in body armor and carried a semiautomatic firearm alongside her husband Philip Hernandez, 40.
Hernandez, a former Riverside firefighter, was killed in the shootout.
Read: Timeline of Violent Crime Spree
Details behind how the teenager and the much-older Hernandez became romantically involved were revealed at a pre-trial hearing Monday.
The former firefighter gave Garcia $600 a month and promised to send her to photography school in Greece in exchange for sex one investigator testified.
Detective Timothy Cornwell interviewed Garcia – then 17 - at an apartment in Blythe, Calif.
Garcia had called Blythe police asking for help to get away from Hernandez and get back to her home in National City he testified.
The couple first met when Garcia became friends with Hernandez' teenaged daughter. While sleeping over her friend's home, she awoke to find Hernandez undressing her, touching her and asking for sex Cornwell testified.
After initially saying no, Garcia told the detective that she decided to agree to sex for the money Hernandez was offering.
She eventually told her story to Cornwell because Hernandez was becoming possessive and talking about marriage and she wanted to go home.
Hernandez told the detective the sex was consensual and described the relationship as an arranged marriage according to Cornwell.
The detective eventually called Garcia's mother to come and pick up her daughter.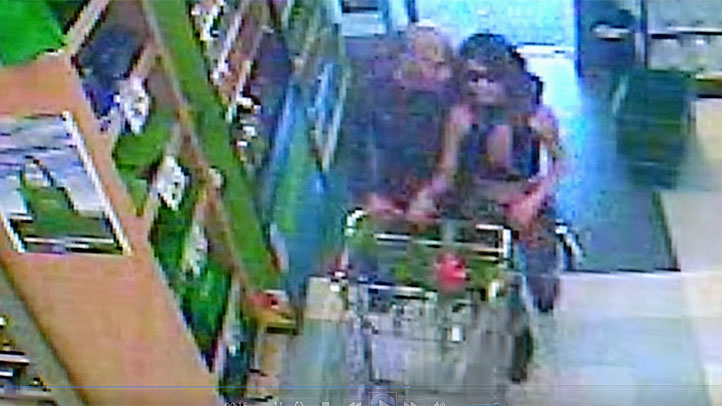 Undercover police detective John Clarke testified how he happened to see the couple at a Chula Vista grocery store. He said the two people appeared to be very affectionate. Prosecutors presented an image from the store's surveillance camera showing what appeared to be Garcia and Hernandez in an embrace.
Clarke testified the teenager did not appear to resist the affection in any way.
When Clarke later saw a wanted poster featuring Hernandez, he contacted homicide investigators.
It was this sighting that ultimately led to Hernandez being shot and killed in a shootout with police at the intersection of Cesar Chavez Parkway and Harbor Drive on Halloween.
A man who sold a former police cruiser to Hernandez just five days before he went on a crime spree testified that Hernandez seemed like he was bent on a suicide mission.
Saul Cervantes compared Hernandez's behavior to the "9-11" suicide hijackers, as he "peeled out of the parking lot" in the car he and Cindy Garcia had just bought for $3100.
Garcia now faces a host of charges including five counts of attempted murder on a peace officer, five counts of assaulting a peace officer, arson, carjacking, robbery, making a criminal threat and conspiracy to commit a crime.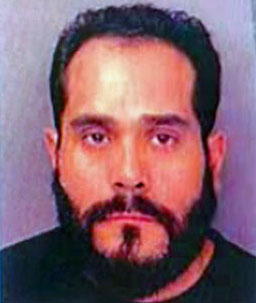 In the latter charge, Garcia is accused of waiting in a vehicle outside the downtown headquarters of the San Diego Police Department "in order to kill a police officer" according to court documents filed in the case.
The couple's crime spree began with a car fire in 2600 block of East Mission Bay Drive. An hour later, a man was shot in Hillcrest in the1200 block of Upas Street.
Then, around 9 a.m., a man was robbed in Mission Valley East. Hours later, veteran off-duty SDPD officer Les Stewart was robbed and shot in the head while using an ATM in Escondido.
A carjacking at a Sam's Club in Oak Park followed. Later in Chula Vista, the stolen car was found on fire.
In a jailhouse interview, Garcia told NBC 7 San Diego that she had grown to love Hernandez.
She also said the two were found to be wearing body armor at the time of the gun battle because they knew police were out to get them.
Watch: Garcia's Jailhouse Interview
Hernandez, once employed by the Riverside Fire Department from July 2002 to July 2012, had a criminal record.
After he failed to show up for a Riverside court appearance, a warrant was issued and he was arrested in Mission Valley in October.
Officials believe the couple had plans to kidnap and hold an individual for ransom before placing the person in a car and burning it.