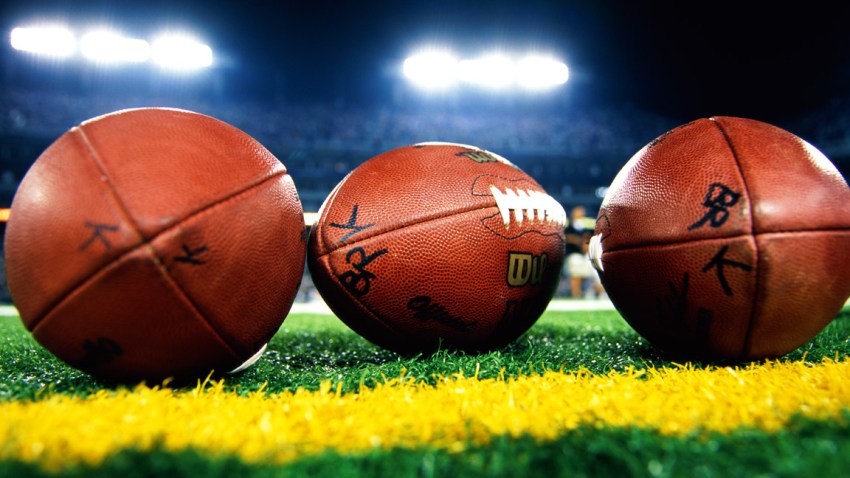 It's "Mega Monday" at Qualcomm Stadium with three CIF Championship games scheduled.
High school students at several schools will enjoy a minimum day and board spirit buses to get to the stadium for the games beginning at 11 a.m.
Mission Hills (11-1) vs. Oceanside (10-2), 5 p.m.
A win over Helix put the Mission Hills Grizzlies in the championship game. The Oceanside Pirates beat out Eastlake to make it to the title game.

Earlier this season, Oceanside lost to Mission Hills for the first time ever. Now Fred Warner and the Mission Hills defense will face Thai Cottrell and the Oceanside offense.
"This game is going to be a lot of emotion," said high school football analyst J.T. Rogan. "I'd look for it to be a tight game."
Division I: Cathedral Catholic (10-2) vs San Pasqual (11-1) , 2:05 p.m.
The San Pasqual Eagles may not be as well-known as the Cathedral Catholic Dons to many prep football fans but with wins over El Camino and Carlsbad, the team has earned its spot in the title matchup.
Jajuan Thomas has four touchdown returns of the year. "He is a talented, talented wide receiver. He's a great threat on the perimeter," Rogan said.
Division II: St. Augustine (10-2) vs. Mission Bay (11-1) , 11 a.m.
Mission Bay Buccaneers moved from the 8th seed to get to the title spot when they will face the Saints of St. Augustine.
"They have terrific athletes there and they just get the ball to their playmakers," said Rogan.
The Saints offense pulled the upset over Cathedral Catholic.
"Their offense can really do things," Rogan said. "A fun game to watch. Looking forward to it."
Tickets are $9 for students and $13 for adults.