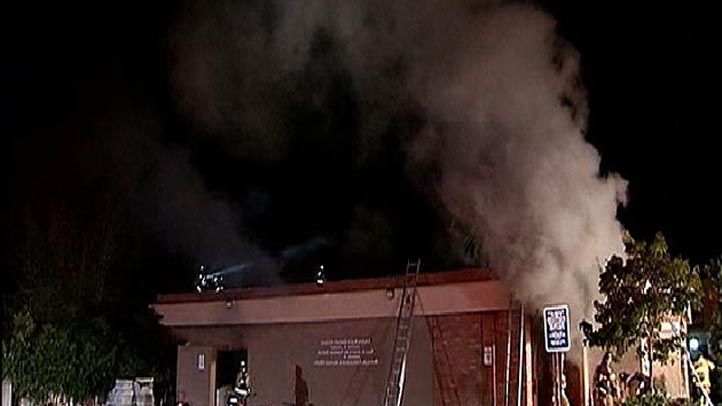 Investigators believe an early morning fire at the Jehovah's Witness congregation hall in University Heights was caused by arson.
An elder in the congregation says it's being considered a hate crime.
The numbers on the wall and the sign say it all -- a member of the Jehovah's witnesses say numbers 666 spray painted on the wall and the door make it a hate crime.
Investigators have posted a sign saying that this fire was set by arson.

Firefighters arrived on scene shortly after midnight after a man called 911 to report the blaze.They say the back room of the hall was heavily involved in flames, but the fire was put out in 15 minutes. To get to fire, officials say they had to force one door open -- even though another door may have already been broken into.

There was smoke damage to the main hall, but officials say there was no damage to the walls or the roof.

An elder in the Jehovah's Witness congregation couldn't believe hearing the news early this morning.

Firefighters were at the church a little over a week ago by a small fire broke out inside the hall.
That incident was also reported around midnight and it is not confirmed whether or not the two fires are related.