A meeting between Homeland Security investigators and suspected high level drug dealers in Chula Vista's Eastlake neighborhood unraveled Tuesday into a violent struggle and shooting, police said, leaving one suspect dead and police searching for up to several more.
The officer-involved shooting happened at approximately 2:10 p.m. Tuesday in the parking lot of a closed Albertson's grocery store off Proctor Valley Road and McKenzie Creek Road, Chula Vista Police (CVPD) Captain Lon Turner said. The location is east of State Route 125.
During the officer-involved shooting, one agent involved was injured, Turner said. Four people have been arrested so far, including one who was found hiding inside the trunk of his car.
Capt. Turner said the incident began during a pre-planned drug task force enforcement operation Tuesday when the multi-agency drug task force, lead by the Department of Homeland Security, called Operation Alliance to set up a meeting with high level suspected drug dealers. It was scheduled for 2 p.m. Tuesday afternoon in front of the now-closed Albertson's grocery store.
The agent engaged four suspects in two separate cars in front of the store.
Three to six suspects initiated a violent struggle with a local plainclothes officer, described as a senior agent. Investigators say the officer is a member of the combined federal and local task force working the area. Homeland Security investigators were leading the investigation.
The officer feared for his life and fired his weapon, hitting one suspect, Turner said. The suspect was taken to a local hospital, where he died. He has not been identified. An officer was also taken to a local hospital. Turner said he is being evaluated and his injuries are not serious.
The suspects did not shoot at the officer.
Both cars involved fled the scene. A white Toyota was found at the Sedona Condominium complex where it crashed. Just around the corner, two suspects in that car were arrested.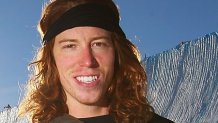 After the remaining suspects escaped, officials launched a manhunt. Multiple teams in full protective gear armed with assault weapons began searching for the two missing suspects, walking through each of the local businesses in case the suspects never left the area.
People at businesses in the strip mall off Proctor Valley Road were asked to shelter-in-place for several hours as officers combed through the businesses and cars in the area.
"It's scary to think that they are still running around especially if you don't know which one is armed," neighbor Brett Garrett said.
Two were arrested after crashing their car in the Sedona Condominium Complex and also after failing to car jack another vehicle. The fourth suspect was arrested walking nearby.
"I have never encountered anything like this out here. It's crazy," Garrett said.
Police discovered that the windows of a Chevy Sonic appeared foggy, like someone was breathing heavy inside of it.
"The individual heard the dog barking our police canine and at that point decided to surrender," Captain Turner said.
The man had been hiding in the trunk for four hours. He was the fifth of six suspects police are connecting to the officer involved shooting.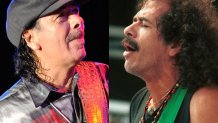 Police are looking for at least one more suspect in a red Trailblazer or red Dodge. The search area is focused around the southern part of Chula Vista and around the strip mall off Proctor Street, where they believe they may be hiding, officials said. Officials do not have any descriptions of the suspects.
Authorities also searched under more than an estimated 70 cars, looking for the missing suspects.
During the incident, the South Bay YMCA's Eastlake Facility on Boswell Road, the gymnastics facility at the corner of Boswell and Lane Avenue and the Kinder Care center in the area were all on lockdown.
While the shelter-in advisory was lifted, the threat remains. At least one more suspect is still outside the reach of law enforcement.
San Diego Sheriff's investigators and Chula Vista police are taking the lead in the hunt for this sixth suspect. Last seen in a red SUV style vehicle.
#Eastlake YMCA-all members, campers, staff are safe w/ current police situation. Pls note all gymnastics&sports practices for day are canc.

— YMCA San Diego (@YMCASanDiego) June 14, 2016
Border Patrol (BP) units, including a helicopter, are assisting Chula Vista Police in the search, BP Public Affairs confirmed to NBC 7 San Diego. They said could not disclose further information.
#MTSAlert Due to police activity in Eastlake, expect delays and detours on Routes 707 and 709.

— San Diego MTS (@sdmts) June 14, 2016
No other information was immediately available. NBC 7 San Diego is following this story and will provide additional updates as they become available.