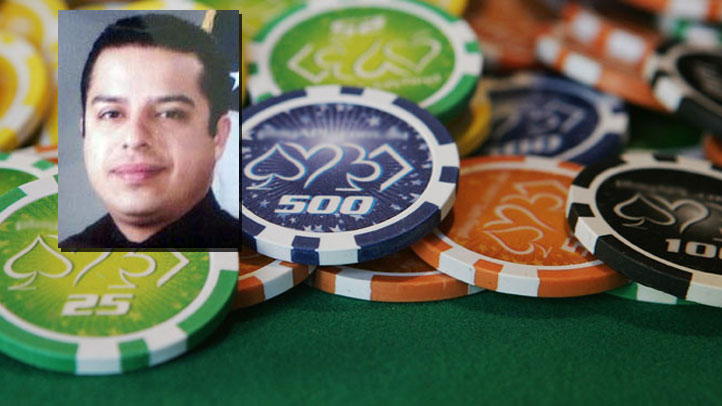 A Chula Vista police officer accused of allegedly trying to "cap" his bet during a card game at a local casino has pleaded not guilty. His lawyer faxed his arraignment to the courts last night.
Jesus Salazar, 30, a 9-year veteran of the department who is now assigned to patrol, was released on $10,000 bail and placed on unpaid administrative leave.
Salazar was taken into custody around 5 a.m. on Friday, June 3. Sycuan police booked the off-duty officer for a gambling violation.
Sycuan police handled the criminal investigation, The Chula Vista police department launched its own internal investigation.
The same officer was arrested, accused of driving under the influence near the casino on April 9.
After the arrest on the misdemeanor DUI charge, Salazar was placed on paid administrative leave Chula Vista Police Chief David Bejarano said. He returned to work soon after but discipline on that arrest was pending the chief said.
"If the facts maintain the same in this case, I can assure you this person will not be a member of our department in the near future," Bejarano said.
Capping is a term used in the gambling industry where a player tries to add money to a bet already placed once the outcome of the game is known.
Bejarano estimated the amount to be gained by the officer to be around $100.
"This is one officer. This does not represent our department and law enforcement throughout the county," he said.
"Even though this particular arrest is a misdemeanor, I think it's important we notify this community of the arrest," the chief said.