A Chula Vista police officer is under investigation, accused of using a "police choke hold" in a confrontation with his girlfriend's son at an elementary school event.
"He hit him and choked him. He slapped him. He shoved him up against the wall," the father of the 16-year-old who claims he was attacked unprovoked by the off-duty cop.
"He abused my boy."
Afraid of further retribution, the father asked NBC 7 to disguise his identity and that of his son as they recounted what happened one week ago after a graduation ceremony at Chula Vista Hills Elementary School.
They say the officer caught the teenager off guard as he was seated next to his father and "slugged him."
The 120-pound teen said he couldn't breathe while in the choke hold and suffered scratches on his face and his stomach.
Two fathers in the audience ran after the officer and tried to subdue him. The principal intervened and the officer left the event with his family.
Police confirmed the disturbance outside the school at 980 Buena Vista Way around 6:45 p.m. on June 5 and said it involved an off-duty officer and the son of the officer's girlfriend.
Chula Vista officials won't confirm the officer's name in the alleged attack. However, he was identified in a restraining order filed by the teenager late Wednesday as Officer Roman Granados, 46.
The father explained that his son and his ex-wife had some type of argument hours earlier but that his son did nothing to provoke the physical confrontation with Granados.

Lon Turner, a spokesperson for the Chula Vista Police Department, told NBC 7 the department is looking into the incident that they say took place in the parking lot outside the school.
"We take allegations of misconduct seriously. All of them are investigated. At this point, we're still in the investigative stage," Turner said.
The officer was placed on leave, officials said.
NBC 7 obtained divorce records that include an allegation made by Granado's estranged wife, calling him a heavy drinker who often used his position as a policeman to intimidate her family.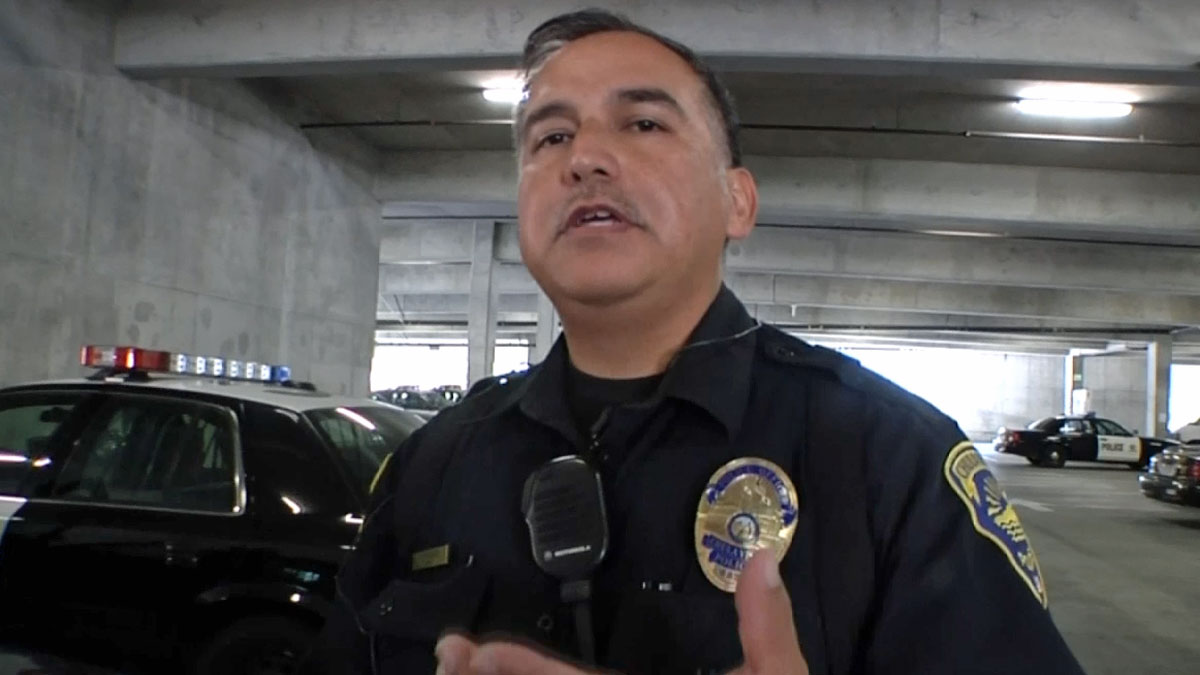 The father and teenager in the most recent incident are now hoping top brass strips Granados of his police powers.
"He does not belong representing us as a policeman, representing our community," the teen's father said.
NBC 7 tried to contact Officer Granados at several phone numbers we have for him but there was no answer.
He is scheduled to be in court for the restraining order in two weeks.