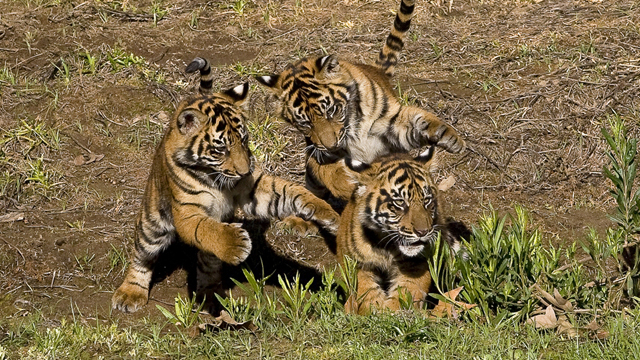 After the giving and unwrapping, candy and cookie consumption, you may be wondering what to do with that Christmas tree?
San Diegans have a number of options. Sixteen to be exact.
The City of San Diego is offering 16 drop-off locations for residents as well as curbside pickup to help recycle that fresh Christmas tree.
Chris Gonaver, director of the Environmental Services Department, suggests residents recycle their "clean trees" to avoid filling up the landfill.
"By recycling trees, residents help reduce the amount of material in the landfill and give holiday trees a second life as compost, mulch or wood chips," Gonaver said in a county news release.
You can drop off your tree during daylight hours from December 26 to January 23. The free pickup is for residents who already have curbside yard waste collection.
Be sure to take off all ornaments, tinsel, lights and tree stands before dropping off your tree at the locations or leaving it out for the curbside pickup. Flocked trees are also accepted.
Artificial trees will not be accepted.
See the list of residential drop-off site locations below. More information is available by calling Environmental Services Department Customer Service at 858-694-7000.
Carmel Valley: Carmel Valley Recreation Center, 3777 Townsgate Drive
Encanto: Cielo Drive at Woodman Street
Golden Hill: Golden Hill Recreation Center, 2600 Golf Course Drive
La Jolla: Kate Sessions Memorial Park, Soledad Road and Loring Street
Logan Heights: Memorial Recreation Center, 2902 Marcy Avenue
Miramar: Miramar Landfill at Greenery, Convoy Street north of State Route 52
Mission Bay: SeaWorld Drive at Pacific Highway
Oak Park: Chollas Lake, 6350 College Grove Drive, in Gloria's Mesa parking lot
Ocean Beach: Robb Athletic Field Recreation Center, 2525 Bacon Street
Otay Mesa/Nestor: Montgomery Waller Community Park
Rancho Bernardo: Rancho Bernardo Recreation Center, 18448 W. Bernardo Drive
Rancho Penasquitos: Canyonside Recreation Center, 12350 Black Mountain Road
San Diego State University: Parking Lot D off Alvarado Road
Scripps Ranch: Scripps Ranch Recreation Center, 11454 Blue Cypress Drive
Tierrasanta: De Portola Middle School, 11010 Clairemont Mesa Blvd.
University City: Swanson Pool, 3585 Governor Drive
For those areas outside the City of San Diego, here's a list of programs.