A La Mesa woman who claims she was raped by a man she met on a Christian dating website testified she feared for her life at the time of the attack.
Sean Banks, 37, faces four charges including rape and rape by intoxication stemming from a 2009 incident and one reported in November 2012.
The former U.S. Navy lieutenant was arrested on Feb. 11 after the woman, identified in court as K.K., told police she had been raped.
The two had met through ChristianMingle.com with Banks using a different name officials said. She had never met the defendant in person but had been texting him almost every day.
She said she felt safe inviting Banks to her apartment on Nov. 21 to watch a movie because "All we had talked about was God."
K.K. claimed the defendant pulled her into the bedroom, removed his pants, straddled her and allegedly raped her.
She testified that she repeatedly asked Banks to stop and told him they were moving too fast.
She didn't scream because "at that point I realized that it was probably not going to go as I wanted it to and I got scared," she said.
"I didn't know if he would kill me. I didn't know."
Defense attorney Jan Ronis argued in a previous pretrial hearing that the victim told police she willingly went to the bedroom.
She testified that about 10 minutes after Banks left her home, K.K. said she received a text message from the defendant stating, "Sorry I got lost. Maybe we'll meet another time."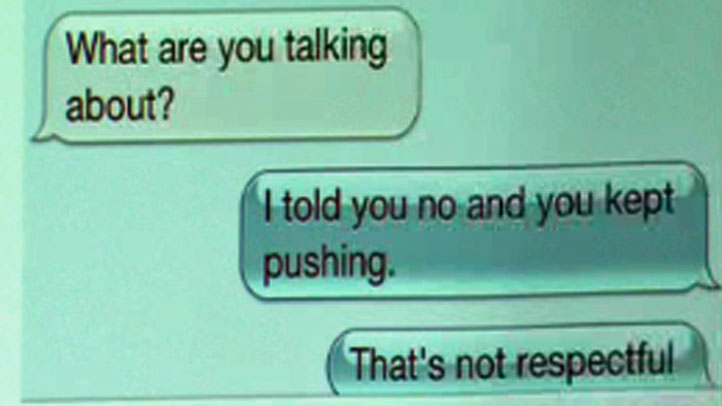 In Thursday's preliminary hearing, prosecutors entered the text messages into evidence.
At one point, the victim told Banks "I told you no and you kept pushing."
Officials say cellular evidence placed Banks there at the time of the rape.
"He was pretending that he did not come to my apartment," K.K. testified saying she felt livid, hurt and frustrated by the defendant's alleged reaction.
"He had just come over and done that and then told me that he never came over, it didn't seem fair that he would text me that," she said.
She also testified that the bottle of alcohol Banks had brought to the apartment was also gone.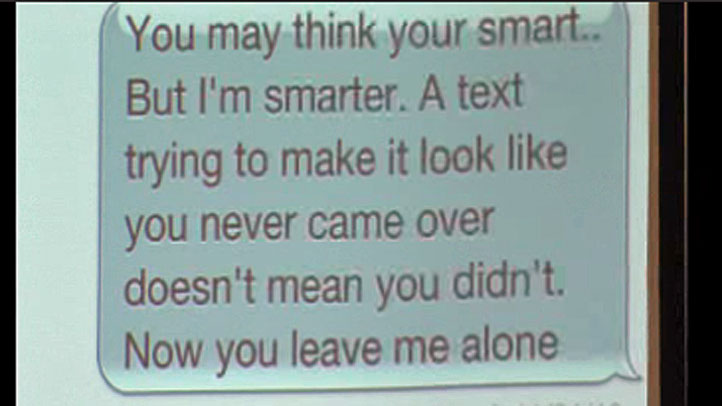 Banks served as a lieutenant in the U.S. Navy and was enrolled at Pepperdine University as a graduate student.
Prosecutors said Banks used a number of aliases when posting to dating websites like ChristianMingle.com , POF.com and Match.com. They include Rarity, Rylan, Rylan Butterwood and Rylan Harbough.