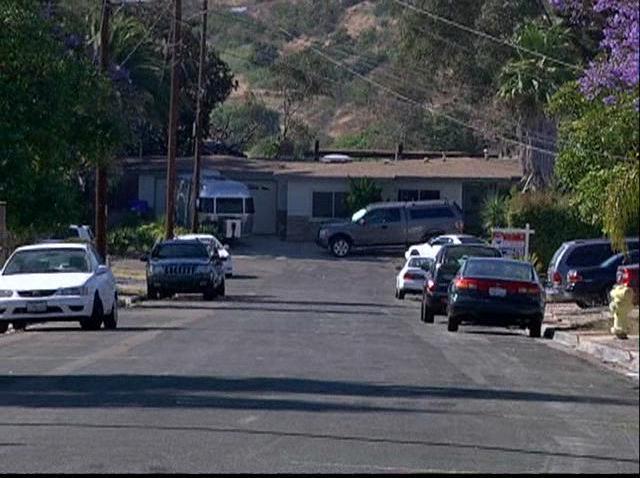 Abena doesn't want us to identify her but she does want other parents to hear what happened to her son, so they can learn from it.
It began Thursday afternoon around 3 p.m. when Abena's 12-year old son was walking home from Darnall Charter School on Hughes Street in Oak Park.
That's when the boy says a man in a blue minivan drove up to him.
"He asked him if he wanted a ride, and my son said no,"said Abena. Her son continued to walk into a cul-de-sac "to act like he lived in one of the homes on the block."
But the van continued to follow the boy, until suddenly the suspect jumped out. "He came out from the passenger side,"said Abena.
The boy told his mother that the man grabbed him by the back of his neck and tried to get him into a head lock.
"He said he smelled alcohol on the man," Abena told NBCSanDiego.
Abena's son began fighting back and was able to slip away from the suspect. "He just ran home and didn't look back."
The boy's shirt was ripped, but he was physically unhurt. "Mentally, I think he's been traumatized to be honest with you,"Abena said. "He was crying and shaking, he's so afraid."
Abena is also traumatized because she says she never told her son what to do if a stranger ever approached him like this.
It's something she regrets.
"I'm glad he was able to think fast on his feet and get away." She hopes other parents learn from this incident and talk to their children about what to do if it happens to them.
Abena says the thought of her son being abducted will continue to haunt her. "I don't even want to think about that, it just frightens me, it makes me scared."
The suspect is described as a light-skinned male with long black or brown hair. He was last seen wearing a dirty white shirt and jeans with holes.
His vehicle is described as a rusty looking blue minivan, possibly a dodge.