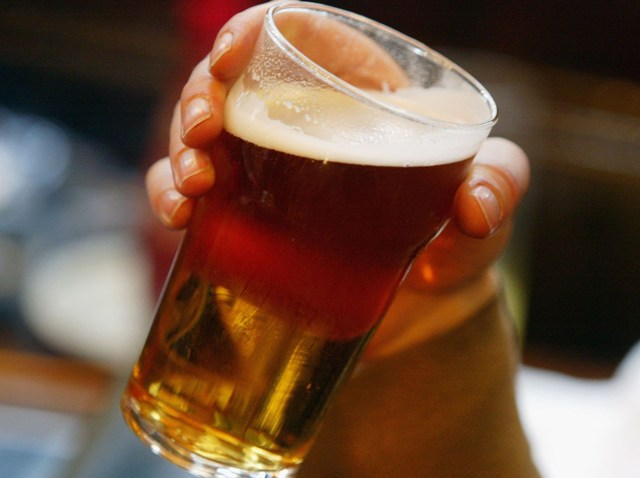 April 7 is National Beer Day. San Diego is a respected microbrewery capitol.
Put two and two together, and Thursday would seem to be cause for celebration, an ode to the anniversary of the official end of the Prohibition Era this day in 1933.
Or not.
"I didn't even know it was National Beer Day," said Ryan Glenn, distribution manager at Ballast Point Brewing Company in Scripps Ranch. "I've never heard of National Beer Day before … I'm sorry to say we have no plans to celebrate that at Ballast Point Brewing today."
Well, maybe the Ballast Point is a rare example among the county's highly regarded beer centers.
Uhh...or not.
"National beer day is today? Really?" said Clea Hantman, co-owner of Blind Lady Alehouse in Normal Heights. "Well, every day is National Beer day here. No joke. Every day."
True enough.
Be as it may, right or wrong, the beer holiday seems to offer little tap in San Diego, aside from a couple exceptions.
If this counts as one, a Stone Brewing Co. representative said there will be an informal 5 p.m. bar toast at its Escondido location. (Hey, hey.)
And at all Karl Strauss Brewery and Restaurants, a "special" beer has been set aside for their weekly Cask Night, which will begin serving at 5 p.m. until completion.
"We're serving our Old Columbia Barley Wine, which has been aging in the cask for six months," said Melody Daversa, marketing, events and public relations manager. "It's $3.50 per pint and is 9.5 percent alcohol. It's a good sipper to have on a cold, rainy day like today."
So there you go.
With so many eyes looking ahead toward Saturday's CityBeat Festival of Beers and even May's American Craft Beer Week, that'll have to do.