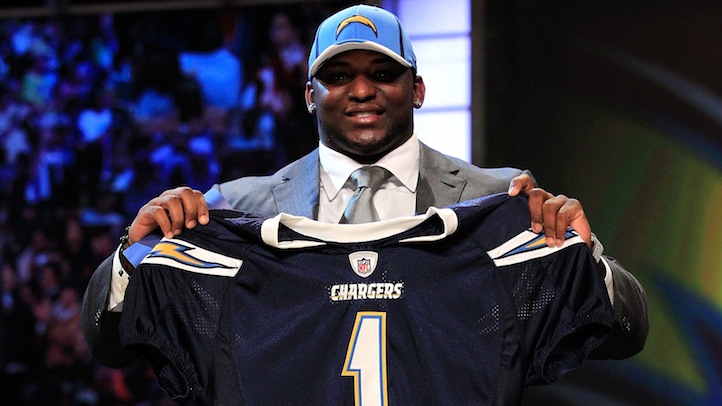 The Chargers and first-round draft pick Corey Liuget agreed to terms of a four-year contract, the team announced Thursday without revealing the financial terms of the deal.
All eight of the team's picks from the 2011 draft selections have now been signed.
Liuget, expected to practice Thursday at 4 p.m. in a two-hour session open for free to the public, missed the first week of training camp.
Chargers veteran Jacques Cesaire says the defensive end taken 18th overall still has time to get ready for the season.
"We're all going to be helping him out," Cesaire said.
Liuget led Illinois last year as a junior in quarterback hurries with 10 and was seventh in the Big Ten in tackles for a loss with 12½.
The Chargers open their preseason schedule on Aug. 11 against the Seattle Seahawks.
"We're very happy that Corey's contract is done," said general manager A.J. Smith in a release. "It's time to go to work."
The team practices at Chargers Park, located at 4020 Murphy Canyon Rd. in Mission Valley.
Copyright AP - Associated Press