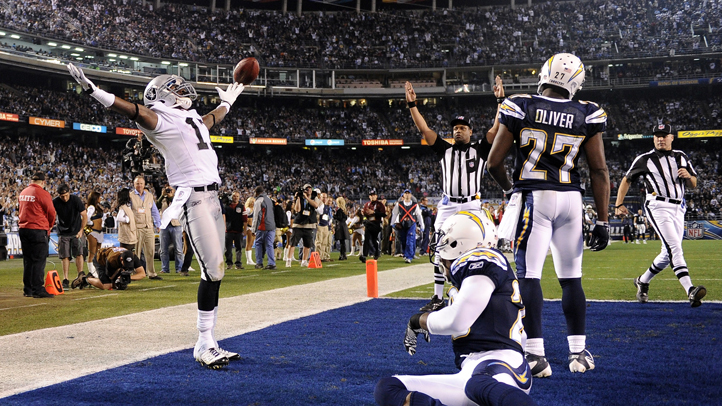 The San Diego Chargers defense couldn't get off the field last season.
So, its playcaller will.
Defensive coordinator Greg Manusky was fired Thursday, just one year into a two-year contract, after the Chargers allowed opponents to convert 49.2 percent of third-down attempts, the NFL's worst mark since 1995.
Hours later, Norv Turner announced Manusky's successor, promoting linebackers coach John Pagano, who's spent the past 10 years on staff.
"John has worked extremely hard and been very patient to get this opportunity," Turner said in a statement. "I'm excited about John's experience with this defense, his familiarity with our team and where we can go with his direction."
Pagano, 44, vowed to coordinate a "fundamentally sound defense."
"It's still about tackling the guy with the football and getting after the quarterback and covering people downfield," said Pagano, whose brother Chuck is the Baltimore Ravens defensive coordinator. "We're going to do what we need to do to help the Chargers win football games."
Manusky's firing was widely expected after his injury-hampered unit struggled across the board.
He replaced Ron Rivera, who became the Carolina Panthers' head coach, last January, inheriting a defense that ranked fourth on third down — 33.7 percent. The Chargers also dropped from the No. 1 to No. 16 overall total defense with a league-low 11 forced fumbles.
The pass defense ceded 5.8 yards per pass attempt in 2010, second best in the NFL. In 2011: 7.5 yards, the seventh worst.
Pagano was among the original candidates interviewed to replace Rivera.
He gets his chance now.