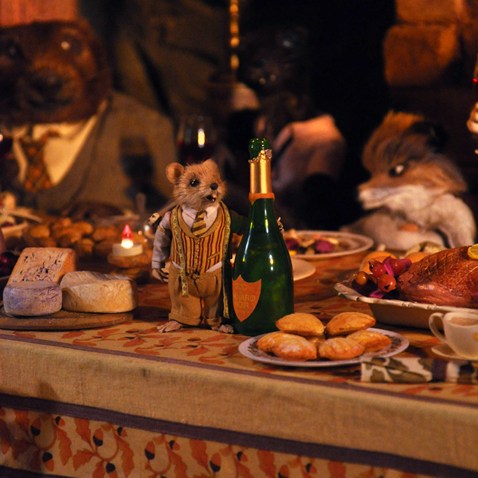 With all the offensive weapons Chargers quarterback Philip Rivers has at his disposal, which will be his primary target this season?
He may know, but he sure isn't telling.
"I think it's a score and move the ball by committee, as anywhere," said the ever-diplomatic quarterback as he gets his squad ready for Monday's season-opening matchup with the Arizona Cardinals.
With an offense this loaded with playmakers, why should he have to choose?
An offense that finished in the top five in the league in passing and total yards returns almost all of its offensive options.
"You think about the three backs. You think about all four tight ends. You think about the wide receivers," Rivers said. "They're all gonna get it."
That includes running back Ryan Mathews, who ran for 1,255 yards in his first fully healthy season. Also back is Danny Woodhead, with his 1,034 combined rushing and receiving yards and eight total touchdowns.
Then there's Hall of Fame shoo-in Antonio Gates at tight end, who will pass the torch on to impressive second-year big man Ladarius Green – but not quite yet. That duo caught a combined 94 balls for more than 1,100 yards.
And you can't forget reigning Rookie of the Year in Keenan Allen, the team leader with 1,046 receiving yards and co-leader with Eddie Royal in receiving touchdowns with eight.
Rivers knows the defensive focus will be on Allen, but has faith in his new burner on the outside.
"It's gonna take speed off the ball and sound fundamentals to create separation," Rivers said. "I imagine Gates can tell him a tip or two about that. He went from that (his rookie year) to guys following him around all the time. (But) Keenan's up for it and he'll be ready to go."
One of the few changes in the offensive personnel is one Brown for another – Donald Brown comes in as the third running back option, but should have no problem matching the departed Ronnie Brown's 157 yards and lone touchdown from last year.
With all of those options, maybe the best thing Rivers can do is spread the ball around as much as possible. That seems to be his plan.
"You never know which game, which guy is going to be the leading receiver. You really don't," he said. "And I think that's what's what can make it really hard on defenses that we don't have one guy we can push the ball to. They're competitive, they want the ball, but they just want to win."