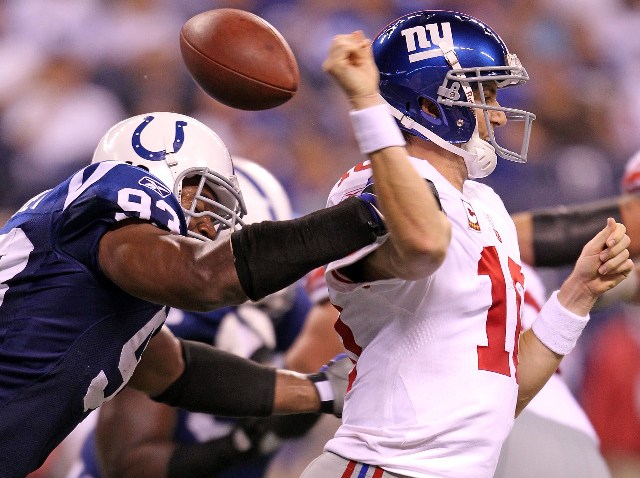 Even if Melvin Ingram was healthy, the Chargers would have needed pass rushing help. With last year's first round pick after tearing his ACL, it was imperative to find someone who can get to the quarterback.
So, General Manager Tom Telesco went to a familiar face.
The Chargers agreed to a 2-year contract with 7-time Pro Bowl defensive end Dwight Freeney on Saturday. The deal is reportedly worth $8.75 million, but includes incentives that could push it over $13 million.
Freeney spent the first 11 years of his career with the Colts, where he racked up 107.5 sacks.
He's a natural defensive end, but last year switched to outside linebacker when the Indianapolis moved to a 3-4 scheme. Freeney had a career-low five sacks getting used to his new position, but that number still would have made him 4th on the Chargers 2012 sack list.
Freeney is also 33 years old, about the age pass rushers start to hit their career wall. Still, he has earned a reputation as a solid presence in the locker room, something the Bolts could use with the departure of Takeo Spikes.