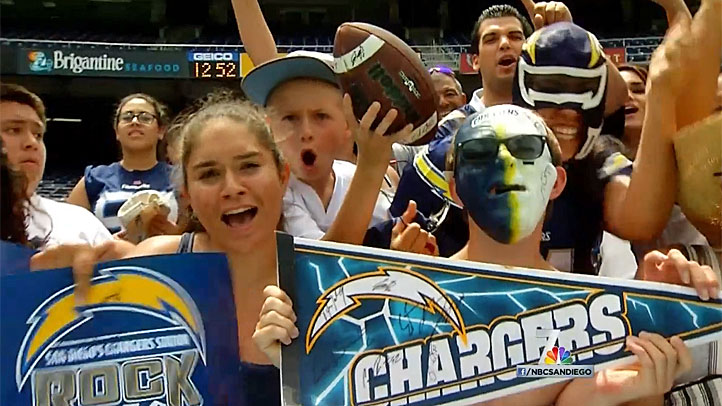 The San Diego Chargers have announced a change to their ticket pricing, only days before tickets to regular-season games go on sale.
Over the weekend, Chargers officials announced that "variable pricing" will be instituted for regular-season tickets for the 2014 season.
This means tickets will be priced at various levels that reflect the value based on expected demand, according to a media release.
Bolts fans will start seeing the new pricing when tickets for the 2014 season go on sale on Friday beginning at 10 a.m.
An online single-game pre-sale is also planned for season ticket members on Tuesday at 10 a.m.
SPORTS: World Cup Song Fails to Strike Right Tone
Chargers officials said they chose to begin using variable pricing because of its popularity in other professional sports leagues.
Team officials also said season ticket members shouldn't worry about the new pricing. Officials made clear that variable pricing will have no impact on season ticket members and they will continue pay a lower price for their seats.
What's more, a 2014 season ticket package will cost the same amount as last season's, according to the Chargers.